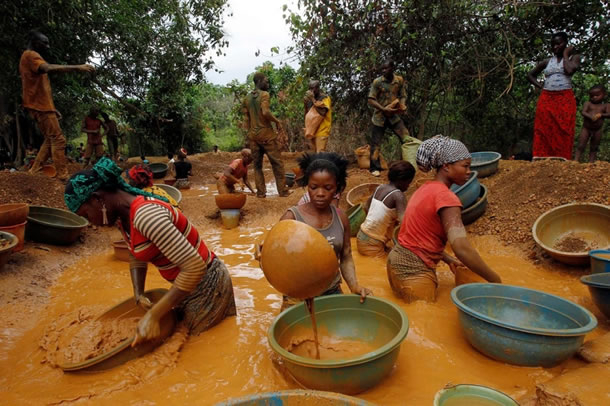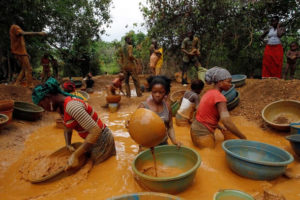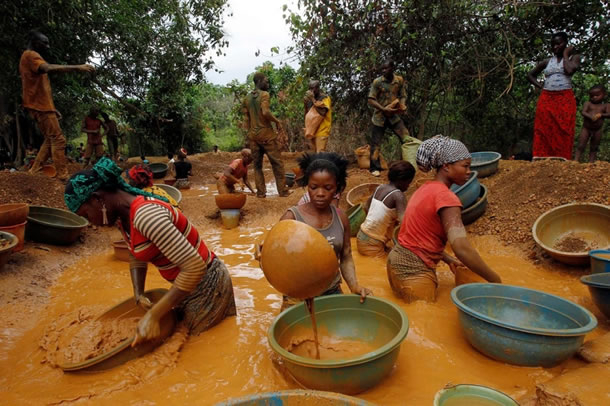 At least 14 people were missing and feared dead after an illegal gold mine in western Ghana collapsed on Tuesday, local media reported.
Some 14 out of the 19 small-scale miners were trapped and are yet to be rescued from the over 80 feet deep pit.
Five of the illegal miners that were trapped managed to escape by their own efforts.
District Police commander for the region, Superintendent Atsu Dzineku, indicated that rescue efforts are still ongoing.
"There were about 19 people that went into the pit and only five came out alive. It's past hours now and the presumption is that the 14 are dead," Atsu Dzineku said.
Traditionally, small-scale gold mining in Ghana has been carried out by locals on their own land using hand-operated tools. These methods have slowly modernized and expanded, but the recent influx of foreign – predominantly Chinese – miners has accelerated this development.
The government of Ghana has embarked in a war on illegal mining across the country since April this year.
A number of arrests have been made and excavators owned by the illegal miners have been seized by the government taskforce set up to fight illegal mining in the West African nation.