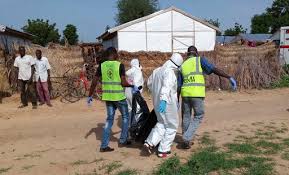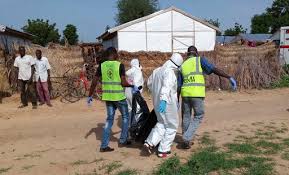 The terror group Boko Haram has apparently stricken again in the Nigerian Borno State on Monday killing eight persons and injuring eighteen.
The terror attack was perpetrated by a female suicide bomber who detonated herself while she was trying to enter a mosque in Maiduguri, the capital of Borno state in northeastern Nigeria, an area regularly attacked by Boko Haram Islamists, Africa News reported quoting the police.
Borno police commissioner Damian Chukwu said the attack took place shortly before the early morning prayers, Africa News reported, noting that although nobody claimed responsibility, fingers point at Boko Haram, as using female suicide bombers is one of its modus operandi.
According to an official of the local emergency management agency, Ahmed Satomi, two similar incidents were reported at about the same time in the outskirts of Maiduguri.
Two female suicide bombers were killed as they attempted to cross the ditches that were dug to prevent Boko Haram's intrusion into the locality of Mammanti. "They were spotted by soldiers and militiamen who were monitoring the area. They shot one woman, who exploded, triggering the explosion of the bomb carried by the other "suicide bomber," Ahmed Satomi told the media.
Another female suicide bomber accidentally exploded when she was climbing a sand slope on the outskirts of Simari, he said.
Last Monday (July 10), at least 19 people were killed and 23 others injured in four simultaneous suicide bombings in the capital of Borno state, the cradle of the Islamist insurgency.
Boko Haram's eight years of bloody insurgency in northeastern Nigeria caused at least 20,000 deaths and more than 2.6 million displaced people.