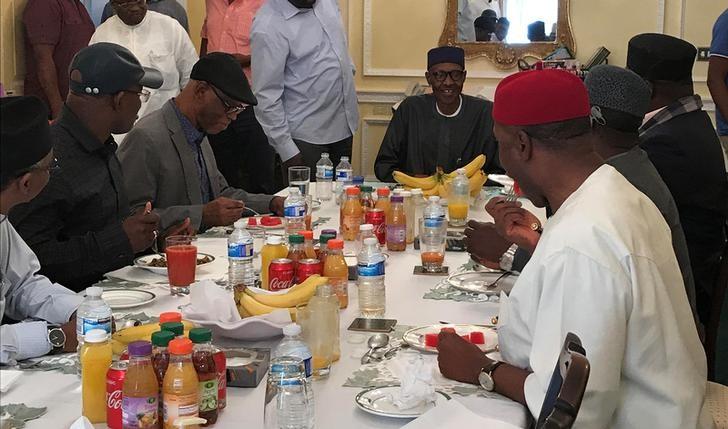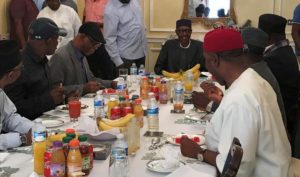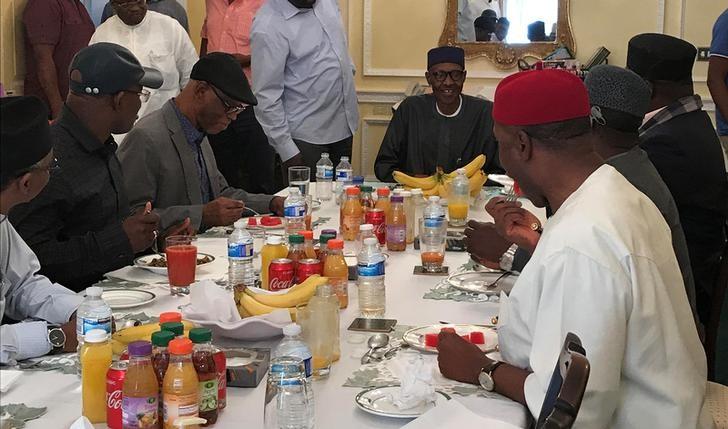 Nigeria presidency on Sunday, released a photograph of ailing President Muhammadu Buhari, the first in almost three months after the 74-year-old ex-military general was flown to London on his second medical trip this year.
The health of Muhammadu Buhari has been the source of constant speculation in the West African country since the start of 2017.
In a statement released on Sunday, the Special Adviser to the President Femi Adesina said after a conversation with the Governor of Imo State who also met Buhari in London, the president laughed describing negative reports about him as lies.
"Governor Okorocha said President Buhari was completely unperturbed by the cocktail of lies. He, instead, sent his best wishes to Nigerians," the statement said.
Reports that the president has lost his ability to speak due to the undisclosed ailments have circulated online in recent days.
Government officials often dismiss inquiries about the nature of the president's illness by pointing to the role of Acting President Yemi Osinbajo, who now wields all executive powers.
"By our visit to London today, the merchants of lies have been put out of business and Nigerians will not buy the garbage they have been selling. All those who look up to fake news can find better use for their time," Governor Rochas Okorocha was quoted as saying.
As the country with Africa's biggest population at around 180 million people and one of its most important economies, Nigeria is currently struggling with a range of security and economic problems.