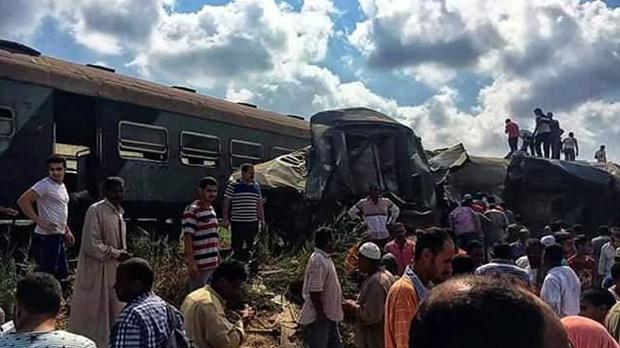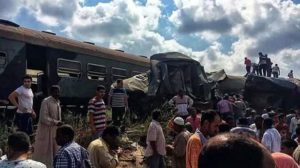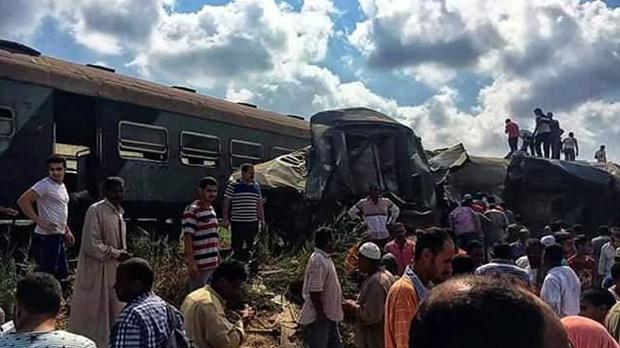 Medhat Shousha, Head of the country's railway department resigned Sunday after two trains collided Friday on the outskirt of Alexandria killing over 40 people and wounding at least 170 passengers.
The resignation was announced by Transport Minister Hesham Arafat at a press conference following a cabinet meeting.
Eight other railways officials have been suspended following the accident, the deadliest in Egypt's history.
One train was traveling from Cairo and the other from Port Said.
Authorities said "reliance on humans for railway operation, as well as the lack of infrastructure development over decades" caused tragic accident.
The two train drivers have been arrested and subjected to interrogation.
In a related development, the health ministry has punished six rescue workers after they took selfies near the wreck of one of the trains. The punishment came after the outcry on social media.
Pictures of an ambulance crew taking selfie pictures in front of the wreckage sparked anger on social media, with one Twitter user posting a photograph with a hashtag reading: "conscience in a coma".
The six, all of them ambulance crew, have been transferred to the western Siwa oasis as punishment. Ahmed al-Ansari, Director of emergency services at the ministry told AFP that the workers' behaviors were "inappropriate".
The country's ambulance services were hailed in the past, especially during 2011 uprising and subsequent violent events.