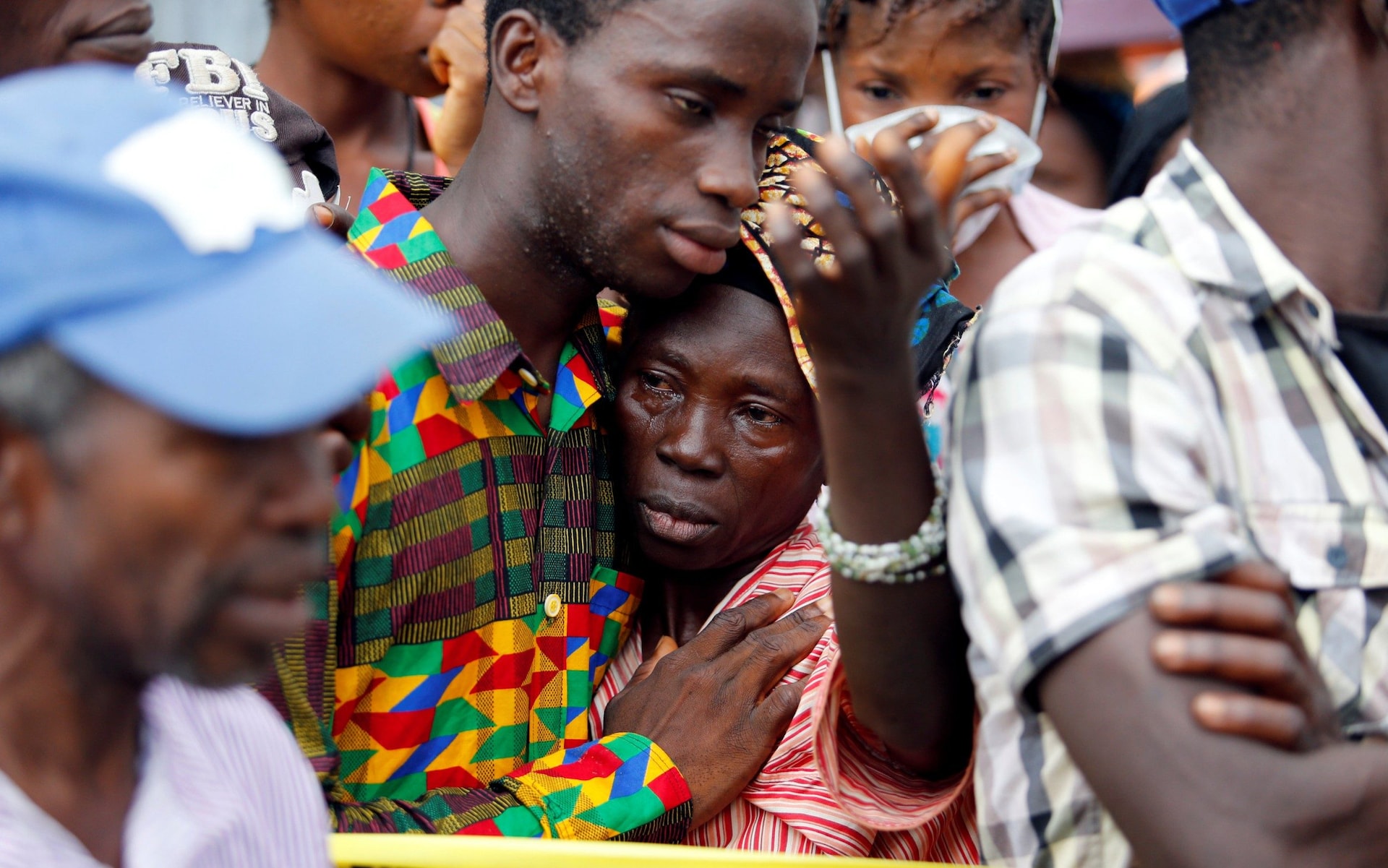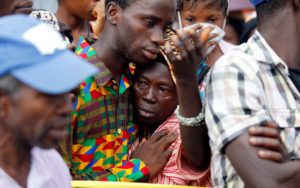 A seven-day national mourning commenced in Sierra Leone on Wednesday as the West African nation starts burying hundreds of victims of the mudslide that swept away homes on the edge of the capital Freetown on Monday morning.
A coroner, Seneh Dumbuya, told Reuters that at least 400 bodies have been recovered, while the Red Cross estimated that over 600 are still missing.
Dumbuya said the burial of 297 bodies was underway. The victims are being laid to rest in graves alongside those of Ebola victims in nearby Waterloo, about 20 miles (30 km) outside of Freetown.
Among the dead, there are 109 children, according to the United Nations Children's Fund (UNICEF).
Red Cross program coordinator Abdul Nasir said that some 9,000 people have been affected by the disaster.
The WFP is distributing two-week food supplies to at least 7,500 people, including the homeless, their hosts, rescue workers and mortuary staff.
Israel has delivered enough food aid for 10,000 meals to Sierra Leone, according to its Foreign Ministry, becoming the first country to respond to the government's call for support.
The Regional bloc ECOWAS, the Commonwealth and the African Union also offered condolences to the people of Sierra Leone and promised to support the country.
 Sierra Leone's President, Ernest Bai Koroma declared a state of emergency and urged survivors to evacuate Regent. The United Nations is assessing the possibility of another mudslide, the Guardian UK reports.