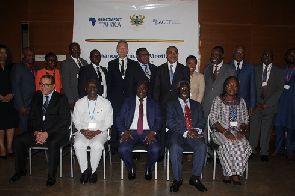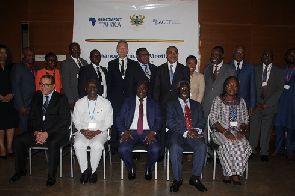 Finance Ministers from the African Countries forming the Compact with Africa (CWA) held their first meeting Wednesday in Accra, Ghana.
The CWA meeting was devoted to examining the key role that the Compact can play in the agendas of the collective economic transformation of the continent and means to overcome some of the challenges facing the compact implementation.
The CWA finance ministers were called to express their commitment and support to the Compact Agenda, to assess the progress made so far and to outline the next steps, including peer learning to meet common challenges over the next three years.
They also discussed how to leverage the Compact with Africa and ensure that a platform is set in place to support and sustain it through enhanced private sector investment and at the same time make sure CWA is materialized on the ground and stimulates private sector investment in each CWA member state.
Speaking at the opening ceremony of the meeting, Vice President of Ghana, Mahamudu Bawumia said the Compact was an opportunity for African countries to work together and resolve their common challenges.
"While the Compacts with African countries face specific challenges and are at different paces of development, the Compact with Africa also reinforces that in many respect we face common challenges and that it makes sense for us to learn from each other," he underscored.
Côte d'Ivoire, Ethiopia, Ghana, Morocco, Rwanda, Senegal and Tunisia are the seven countries currently forming the CWA.
Compact with Africa was launched after the 12-13 June G20 Africa Partnership Conference in Berlin and the G20 Summit of 7-8 July in Hamburg to support African Compact countries improve their macroeconomic, business and financial frameworks to attract more private investment.
It also seeks to strengthen their public sector financial and debt management; and to encourage private investment from G20 countries.