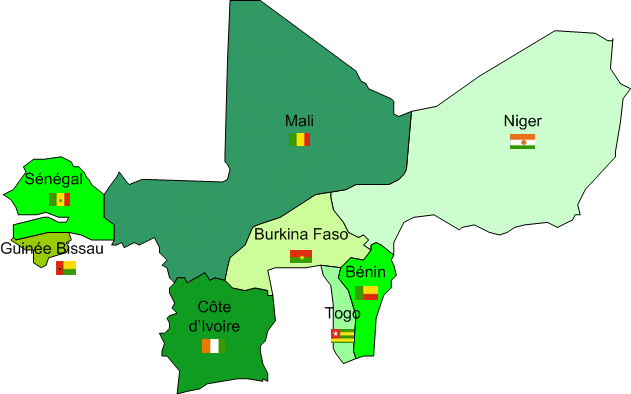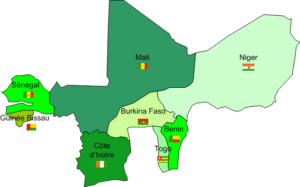 The growth rate of the West African Economic and Monetary Union (WAEMU, or UEMOA as it is known by its French acronym) is expected to reach 6.9%, while at the continental level, the growth rate will stand at around 3%, according to the forecasts of the Monetary Policy Committee of the Central Bank of West African States (BCEAO).
The regional bloc of 8 countries — (Benin, Burkina Faso, Côte d'Ivoire, Guinea-Bissau, Mali, Niger, Senegal, and Togo — remains the most dynamic in the African continent, although the budget deficit of the UEMOA is expected to grow sharply this year to 4.4% of GDP.
The Dakar-based BCEAO noted that the dynamic is driven "mainly by strong domestic demand and, on the supply side, by significant increases in value added in the primary (5.1%), secondary (9.5%) and tertiary (5.9%) sectors.
Between 2015 and 2016, the WAEMU zone recorded growth rates of 6.6% and 6.7%, respectively.
Côte d'Ivoire and Senegal are the two locomotives of this growth, BCEAO said.
Rated as Africa's fastest growing economy in 2016 by the International Monetary Fund (IMF), Côte d'Ivoire's phenomenal growth rate in recent years greatly contrasts with the rest of sub-Saharan Africa, which has only recorded about 3% growth.
The IMF predicts the country's GDP will increase by an average of 7.4 percent between 2017 and 2020.
Senegal, the second best economy of the WAEMU, has long been a bastion of political stability. After several years of growth below 5%, Senegal's GDP grew by 6.5% in 2015, making it the second fastest growing economy in Africa, according to the World Bank. Economists believe this trend will continue in 2017.
WAEMU countries have common monetary and fiscal policies. The CFA, which is the single currency, circulates among the member countries.