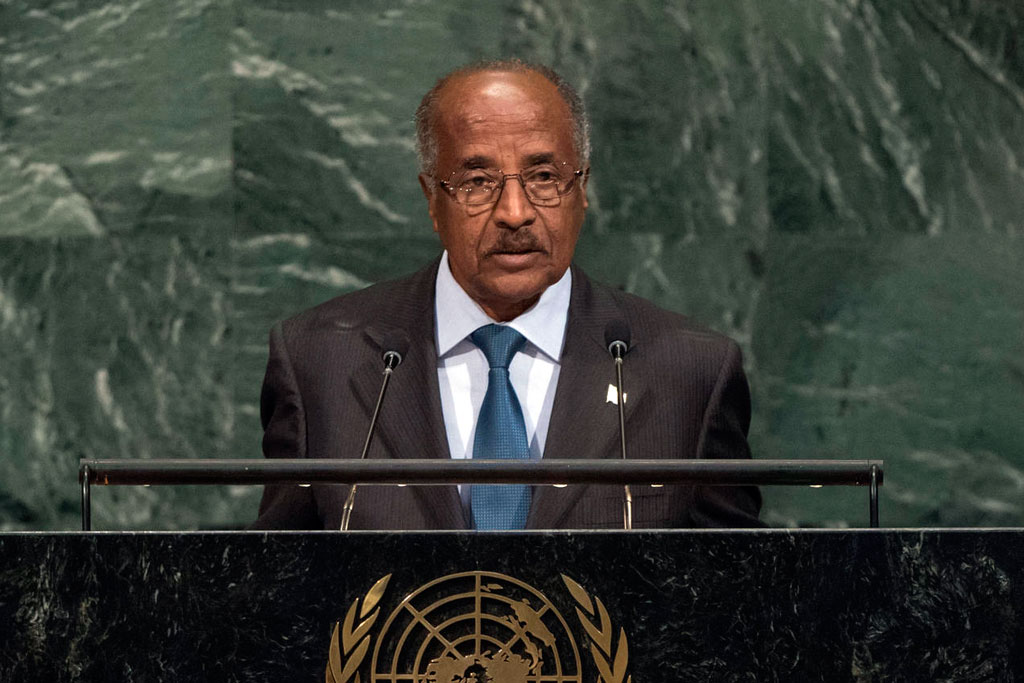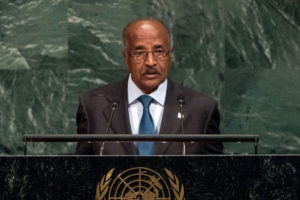 Eritrean government this weekend called on the United Nations Security Council (UNSC) to lift the arms sanctions imposed on it by the council since 2009.
Speaking at the United Nations General Assembly in New York, the Horn of Africa tiny nation's Foreign Affairs Minister, Osman Saleh Mohammed urged the U.N to do more to truly unite nations.
In his words, Eritrea strongly believes that its political, economic, social and diplomatic path would be smoother and easier if external obstacles that have been put on its path were removed.
Mohammed has invited developed nations to shoulder more responsibility in the march for a fairer world.
Eritrea has been under sanction by the U.N. Security Council since 2009, when it was accused of lending support to Islamist militant group Al-Shabab in Somalia.
In April, the Security Council extended the arms embargo on the country until 15 November 2017.
Human rights in Eritrea are viewed as among the worst in the world, particularly with regards to freedom of the press. Rights groups have accused the country of widespread repression of journalists and activists.
The country is ranked bottom of the NGO Reporters Without Borders' press freedom index, below even North Korea.