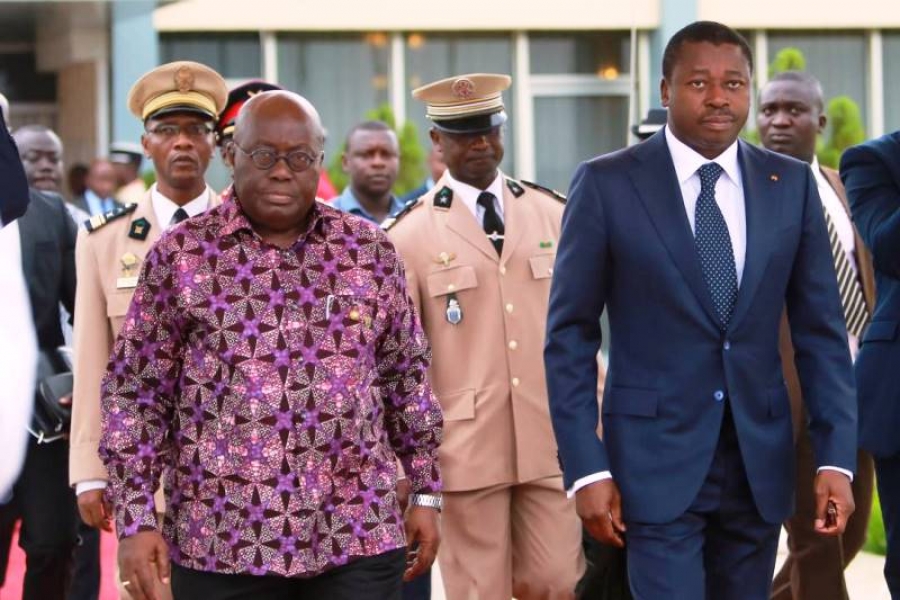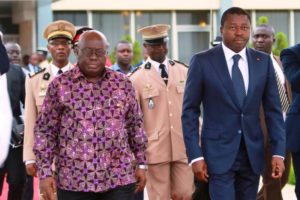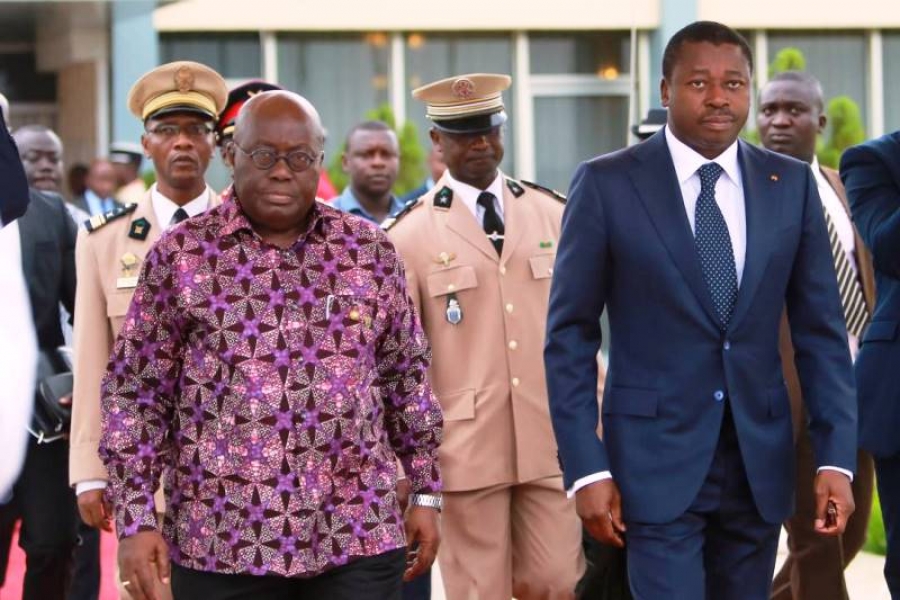 Ghana's President Nana Akuffo-Addo will hold, in coming days, discussions with 14 Togolese opposition parties on the ongoing political crisis that has claimed the lives of a dozen civilians and armed forces since August 19, 2017.
According to Lomé-based newspaper L'Alternative, Nana Akuffo-Addo already met with Gilchrist Olympio, the country's historical opponent and main challenger of former president Eyadema, two weeks ago.
The same newspaper reported that Nana Akkufo Addo in another private meeting in Ghana two weeks ago, met with Togo's embattled president Faure Gnassingbé to assess the evolution of the crisis and ways forward.
Nana Akkufo Addo is expected to hold discussions next week in Ghana with the 14 opposition parties that are implicated in the crisis in Togo.
Opposition parties readied for a third day of demonstrations on Friday over the rule of President Faure Gnassingbé, the scion of Africa's oldest political dynasty, amid accusations of harsh repression by the security forces.
Damehame Yark, the country's security minister, told reporters that at least four people were shot dead on Wednesday in clashes between protesters and security forces in the capital Lomé and in the second largest city Sokodé in the central region. At least 60 people were arrested across the country.
According to Amnesty International, the death toll has risen since August to eight. Activists say it is at least 13.