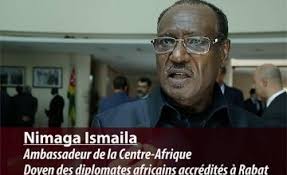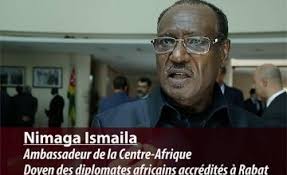 The African diplomats accredited to Rabat have distanced themselves from the "incomprehensible" comments made by the Algerian Foreign Minister, Abdelkader Messahel, against Morocco.
The dean of the African diplomatic corps in Rabat, Ambassador Nimaga Ismaila, condemned such defamatory and insulting statements.
Speaking on behalf of African ambassadors in Rabat, the representative of the Central African Republic noted that "such statements only make the situation worse" at a time Africa needs more unity to take up the more urgent development challenges rather than squandering energy on more disputes.
Messahel, who was participating Friday at a debate of the Algerian Business Leaders Forum (FCE), shockingly accused Morocco of "laundering cannabis money via its banks in the continent" and accused Morocco's flag carrier RAM with "carrying something other than passengers", alluding to drug trafficking.
In his blunder, he also claimed that "African heads of state" told him about the money laundering.
In this connection, the dean of the African diplomatic corps wondered how the Algerian official dared to claim that African Heads of State raised the money laundering with him.
Ambassador Nimaga Ismaila said that African heads of state will meet in Addis Ababa soon, and that this will be an opportunity to demand that Algeria gives "explanations" for their [so-called] involvement in such talks.
For Ambassador Ismaila, the Algerian minister's remarks are all the more incomprehensible "that in the African Union, it is with a unanimous voice that African heads of state hailed the return of Morocco, or rather the regularization of its situation, since Morocco has never left his African family".
The dean of the African diplomatic corps also noted the coincidence between the Algerian Minister's slanderous remarks and the tour undertaken in the region by the new UN Secretary General's personal envoy for the Sahara. "The representative of the UN Secretary-General for the Sahara issue will be the eyewitness of what can hinder his efforts," the ambassador said.
These unwelcome statements come at a time when all the international powers have recognized and supported Morocco's autonomy proposal as "the most credible and the most reasonable", said the ambassador, adding that Morocco has always advocated the path of negotiation. "We encourage them in this direction".
Morocco has firmly responded to the Algerian minister's scandalous comments, as it recalled its ambassador to Algeria for consultation and summoned Algeria's Chargé d'Affaires in Rabat.
Several other sides have come forward to reject the Algerian official's outrageous, irresponsible, and offensive remarks, including the professional grouping of Moroccan banks (GPBM), RAM, the association of Moroccan employers CGEM, and many politicians.
Algerian intellectuals and media have also lashed out at their Foreign Minister for his "blunder", "criminal remarks", "nonsense", and "inexcusable" allusions, using even harsher words than Moroccans.
They describe the official as a warmonger and blame him for throwing oil on the fire. Some media have called for his immediate dismissal, given the seriousness of the situation.