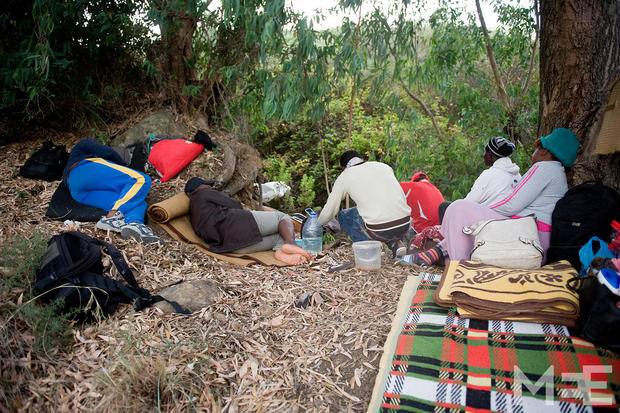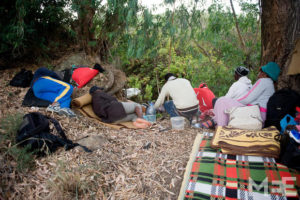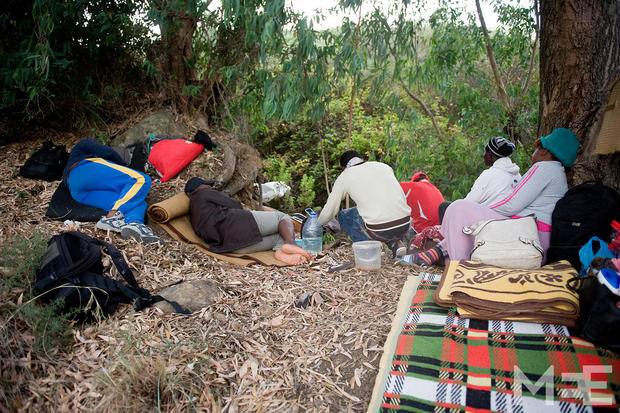 In Algeria, racism and crackdown against migrants from Sub-Saharan Africa are becoming a state policy as Algerian officials continue to crack down on migrants, mainly from Mali, Niger and Burkina Faso.
Authorities in the Algerian capital have been carrying out mass arrests and deportation of sub-Saharan nationals since December last year.
Human Rights Watch earlier this week lambasted Algerian authorities for rounding up sub-Saharan Africans in and around Algiers, saying they have deported more than 3,000 to Niger since August 25, 2017, without giving them an opportunity to challenge their expulsion.
Those expelled include migrants who have lived and worked for years in Algeria, pregnant women, families with newborn babies, and about 25 unaccompanied children, Human Rights Watch said.
"Nothing justifies rounding up people based on their skin color, and then deporting them," said Sarah Leah Whitson, Middle East and North Africa director at Human Rights Watch. "A country's power to control its borders is not a license to treat people like criminals or to assume they have no right to be there because of their race or ethnicity."
Few days earlier, Amnesty International decried the arrests and deportations of migrants in Algeria on the basis of racial profiling as authorities did not seek to ascertain whether the migrants had the right to stay in the country.
In September, the Algerian Ministry of Transport issued an order barring undocumented migrants from using public transport.
The sequence of measures taken against sub-Saharan migrants in recent months suggests that xenophobia is encouraged by the highest authorities and that it is now established as a state policy, say analysts.
Several Algerian officials, including Ahmed Benhaya, the current Prime Minister, Foreign Minister Abdelkader Messahel and Farouk Ksentini, a prominent lawyer and president of the National Advisory Commission for the Promotion and Protection of Human Rights, have blamed the migrants for many ills, like spreading diseases, trafficking of drugs or threatening the country's security.