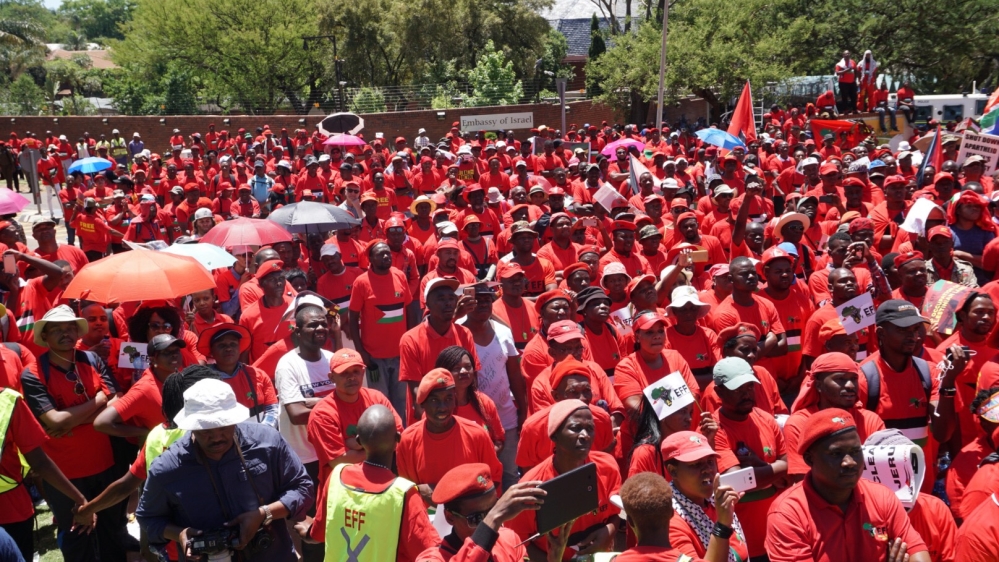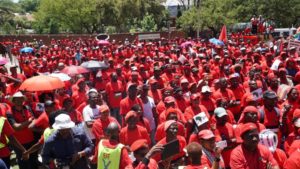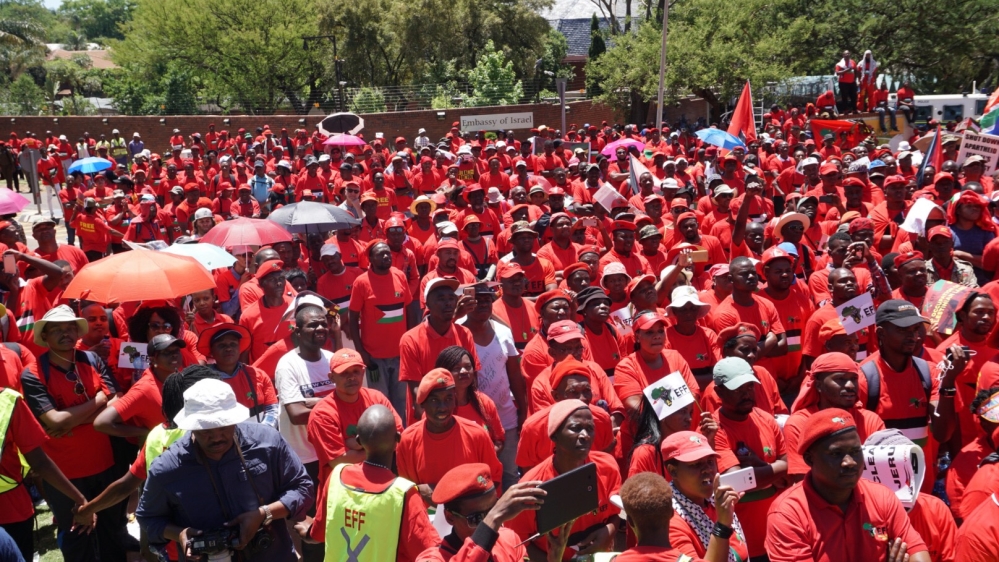 Julius Malema, leader of the Economic Freedom Fighters party (EFF) and hundreds of South Africans grouped in front of the Israeli embassy in Johannesburg to denounce the Balfour Declaration which 100 years ago paved the way to the creation of Israel in 1948.
The protesters, dressed in red T-shirts, chanted "Away with apartheid Israel, away" calling for an end to Israel's occupation of Palestinian territories.
The crowd holding placards also likened Israel's treatment of Palestinians to ethnical cleansing.
In front of the heavily guarded mission, Malema urged South Africans to heed the calls of Palestinians living under Israel-made plight.
The vigorous leader of the EFF urged his country-mates to boycott Israel, stop doing business and visiting the occupying state.
He also called for the implementation of one-state solution bringing together Jews and Palestinians in peace.
Other leaders at the rally called for the release of Palestinian political prisoners from Israeli jails.
"We call for the release of Marwan Barghouti, who is sitting in Israeli jail, in quite the same way that Nelson Mandela was in jail for all those years," said Zaakirah Vadi, communications officer for the Ahmed Kathrada Foundation.
Mandela's South Africa has always backed the Palestinian cause. The South African government and ruling African National Congress (ANC) is opposed to Israel's settlement policies and its siege on Hamas-ruled Gaza.