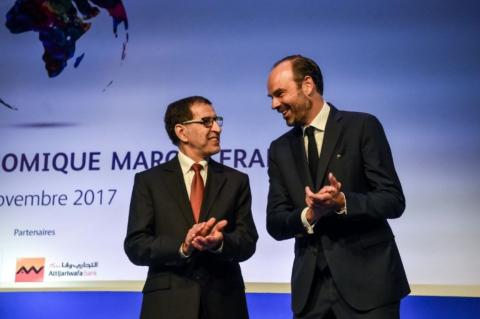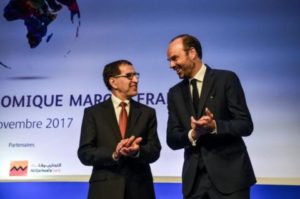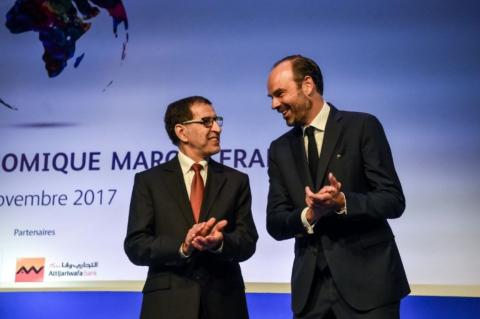 French Prime Minister Edouard Philipe said that the Moroccan economy offers a platform for French companies willing to invest in Africa notably in fields relating to services, finance and trade.
Philipe, who was speaking at the Moroccan-French Business Forum, which he co-chaired along with Head of the Government Saad Eddine El Othmani, highlighted the importance of Africa in bilateral ties between Morocco and France calling for adopting a comprehensive approach towards the continent based on complementarity between enterprises from the two countries and their shared responsibility in Africa.
On this occasion, the French premier expressed satisfaction with the "special" ties between the two countries as evidenced by French President who paid his first visit outside Europe to Morocco.
He said the close French-Moroccan friendship is the result of a shared destiny, noting that 2 million French tourists visit Morocco annually and that 37,000 Moroccan students pursue their studies in France, which hosts 1,300,000 million citizens of Moroccan origin.
This human capital, he said, has contributed in promoting understanding between the two nations and has spurred cooperation in key fields such as aeronautics, car industry as well as large-scale infrastructure projects such as Tangier Med port and the TGV.
In this respect, the French PM lauded the holding of the French-Moroccan Business Forum, which, he said, evidenced the depth of economic ties between the two countries.
France remains Morocco's first economic partner, he recalled, adding that 900 French enterprises operate in Morocco where they create around 100,000 jobs.
While describing economic cooperation between the two countries as "mature and long-term", the French PM called for facilitating the development of new players, citing in this respect the importance of supporting SMEs to get access to funding and technical assistance as well as digitalization.
He said France is a partner that enjoys the trust of Morocco. In this regards, he mentioned that France has upheld its responsibility towards Morocco's development with the doubling of loans earmarked by the French development agency to €400 million.