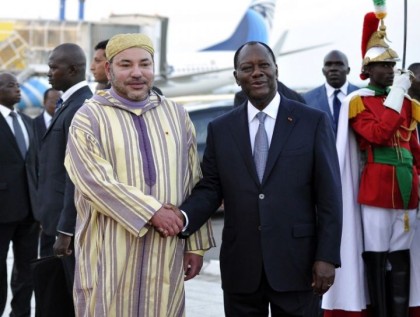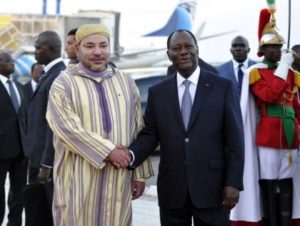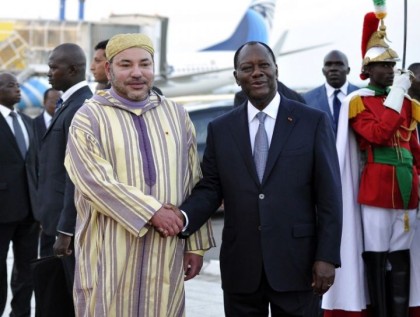 King Mohammed VI of Morocco, who is expected in Côte d'Ivoire this Sunday (November 26), will participate in the fifth African Union-European Union summit scheduled to be held in Abidjan November 29-30.
The announcement came in a statement released Sunday by the Royal Household, Protocol and Chancellery.
The Monarch's participation in the summit will be preceded by a working and friendly visit to the West African country, the statement said.
This is the King's fifth visit to Côte d'Ivoire since President Alassane Ouattara came to power in 2011, and since that time cooperation relations and partnership between the two countries have been steadily progressing.
Côte D'Ivoire has become the first recipient in the region of Morocco's foreign direct investments thanks to the existence of a strong political willingness evidenced by the close ties between the leadership of the two countries and to the sustained efforts by the Moroccan and Ivorian business communities.
Bilateral cooperation is covered by several agreements covering various sectors, including military collaboration, pharmaceutical industry, road infrastructure, finance, small and medium sized enterprises, social development, techno parks, data processing, transportation and logistics.
Morocco is also financing socio-development projects in Côte d'Ivoire, including two fishing projects, designed to promoting small-scale fisheries sector, by organizing and supervising the trade, improving the quality of the product, and promoting the living and working conditions of traditional fishing communities, fishmongers, fish dryers and fish smokers.
As to the African Union-European Union summit, it will be a key moment and opportunity to strengthen political and economic ties between the two continents, the European Council deeming that 2017 is a defining year for EU-Africa relations, as it has been ten years since the adoption of the joint Africa-EU Strategy.
At the summit, African and EU leaders will discuss the future of EU-Africa relations, and focus on investing in youth. This is a key priority for Africa and the EU as 60% of the African population is under the age of 25.
Other priority issues of the EU-Africa partnership to be discussed during the summit, include peace and security, governance and democracy, human rights, migration and mobility, investment and trade, skills development and job creation.