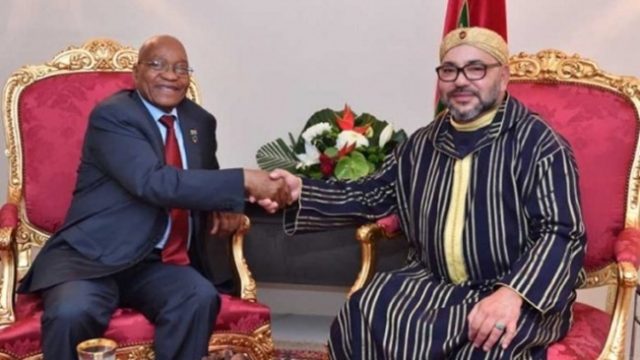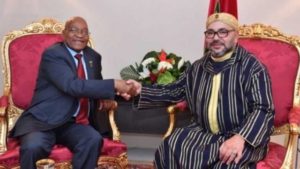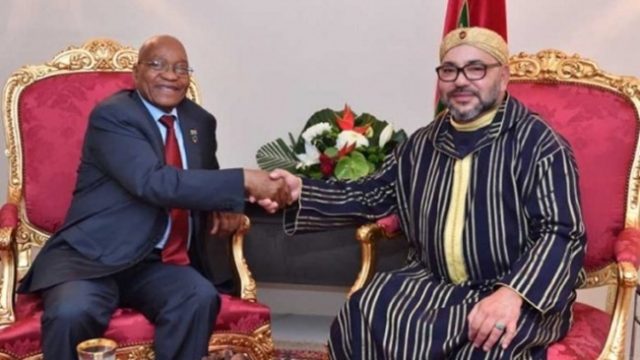 President of South Africa Jacob Zuma said his country is eager to foster ties with Morocco and to give substance to the promising future awaiting bilateral relations.
Zuma's remarks came in an interview with South African news outlet "News 24″ following the meeting he held with King Mohammed VI in Abidjan last week on the sidelines of the African Union – European Union Summit, a meeting that heralded a new era in the two countries' relations.
During the talks in Abidjan, the two leaders agreed to work together for a promising future, especially as Morocco and South Africa are two important poles of political stability and economic development in the continent.
They also agreed to maintain direct contact and to launch a fruitful economic and political partnership in order to build strong, lasting and stable relations and to go beyond the situation that had characterized bilateral relations for decades.
They also agreed to upgrade their bilateral relations to ambassadorial level.
Morocco had recalled its ambassador from South Africa in 2004 after President Thabo Mbeki recognized the Sahrawi republic.
In the interview published Sunday, Zuma said that Morocco would send its ambassador back to Pretoria as a first sign that the two countries were resuming diplomatic relations.
"Morocco is an African nation and we need to have relations with them," Zuma said, adding "We never had problems with them (Moroccans) anyway".
He recalled Morocco's support for the South African people in its fight against racial segregation. "Morocco was one of the countries in which former President Nelson Mandela had acquired military experience in the early 1960s," Zuma added, stressing that "they (Moroccans) helped us a great deal."
"That is why, when Mandela was released from prison, he felt it was important for him to go to Morocco and say thank you to them", Zuma said.
Commenting on Zuma's meeting with the king, the Johannesburg-based website dailymaverick.co.za, highlighted Morocco's major diplomatic offensive in Africa.