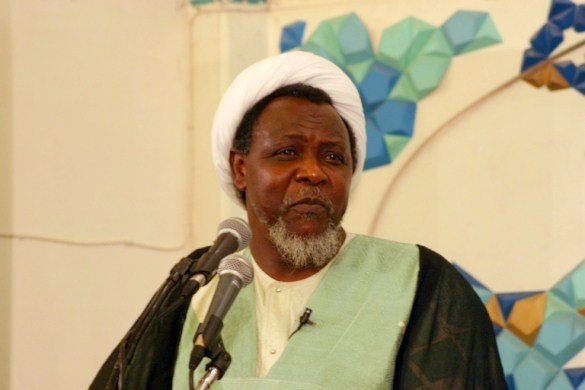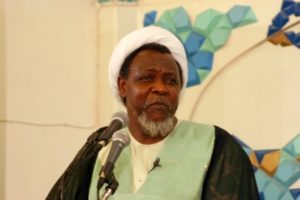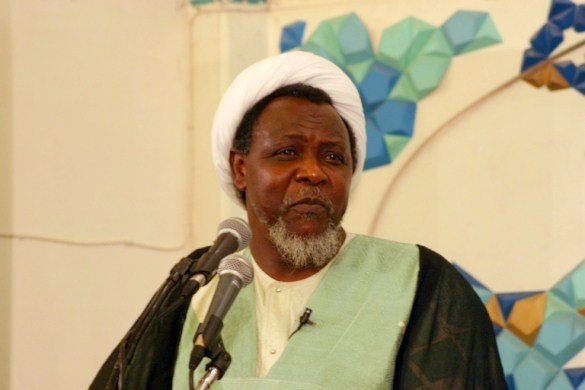 The leader of Nigeria's Shi'ite Muslim sect, rumored to have died in custody, made his first public appearance in two years on Saturday.
Sheikh Ibrahim Zakzaky met with a select group of journalists on Saturday at the State Security Service office in Abuja, Channels Television reported.
The move comes a week after police arrested dozens of members of the group during protests calling for his release.
Sheikh Ibrahim Zakzaky, the leader of the Islamic Movement of Nigeria (IMN), has been imprisoned without charge since December 2015 after his followers clashed with the army in the northern city of Zaria. At least 347 Shiites were reported killed and secretly buried in mass graves by the army.
Members of the IMN group have been staging a series of processions across the northern states demanding the release of the detainees after a Federal High Court in Abuja in December 2016 ordered the release of Mr. Zakzaky and his wife. The government refused to obey the order.
Ibrahim Zakzaky remains the primary figure and spiritual leader of the IMN, formerly known as Muslim Brothers, Africa's most prominent Shi'a Muslim movement.
Of Nigeria's 180 million population, around 50 percent are Muslim, a small minority of which belong to Shi'a Islam.