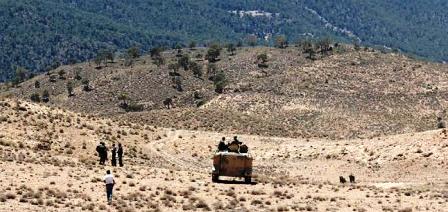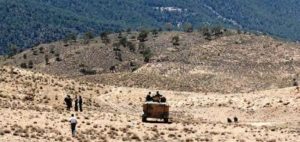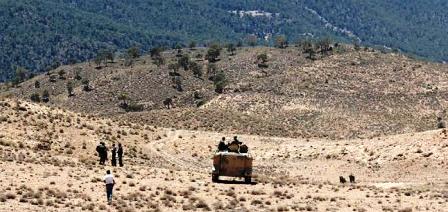 Tunisian Security forces have killed Bilel Kobi, a senior figure of al Qaeda in Islamic Maghreb (AQIM), in an ambush laid in a mountainous region known as a rear base for terrorists.
The ministry of interior announced Saturday special forces hunted down a local AQIM cell in Tunisia using Mount Sammama area of central-western Tunisia as hideout.
Mount Sammama is adjacent to Mount Chaambi, considered to be the militants' main rear base near the border with Algeria.
The area is flashpoint between security forces and terror groups, which often launch attacks and lay ambushes against the military and forces answering to the interior ministry.
The operation, which took place Friday, led to the killing of Bilel Kobi, an Algerian who had been since 1993 on Algerian authorities' shortlist of terrorists, the interior ministry spokesperson Khlifa Chibani said.
Kobi is reportedly wanted for overseeing links between AQIM and the local branch of the network. The Algerian national is thought to have close ties with AQIM's leader Abdelmalek Droukdel.
Tunisia and Algeria have established security and defense cooperation to wipe out terrorism.
The Algerian deputy defense minister Saturday informed Tunisian authorities over the presence of at least 400 members of the Islamic State (IS) along the eastern border of Algeria.
The jihadists according to the official regularly carried out attacks against civilians and security forces on both sides of the border.
Tunisia has been bracing up with return of at least 3,000 Tunisian who left the country to fight in the ranks of terror groups in Syria, Libya and Iraq.