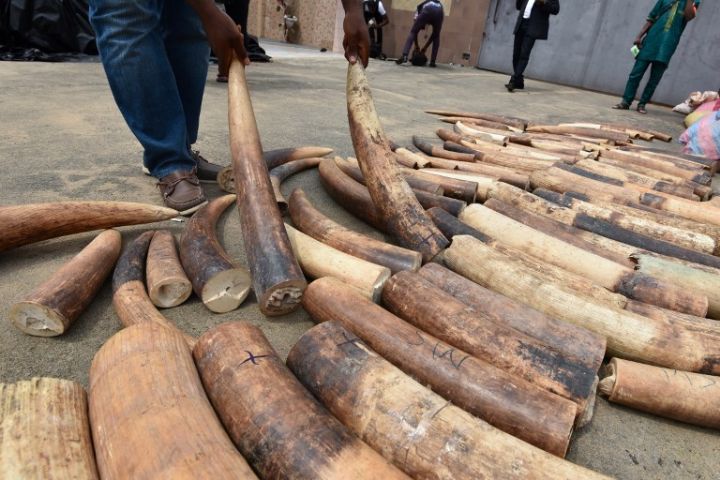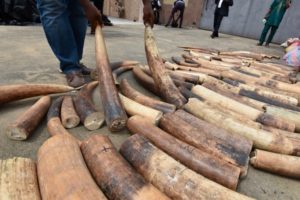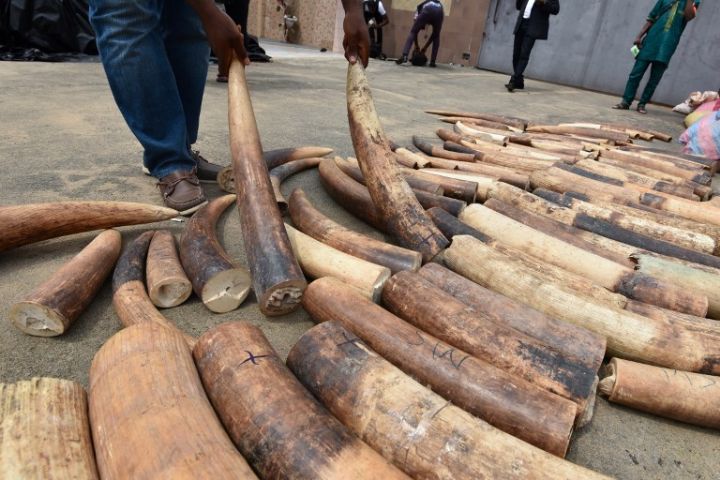 Côte d'Ivoire authorities on Thursday seized about 600 kg of elephant tusks and 600 kg of pangolin scales, Bonaventure Adomo, head of the Ivorian anti-smuggling unit, told reporters.
The ivory was ready for export to Vietnam while the pangolin scales were destined for Asia, Adomo said.
According to official accounts, the traffickers came from Côte d'Ivoire and one from Guinea. The ivory had come from as far afield as Gabon, Nigeria, Mozambique and Uganda.
The anti-trafficking group EAGLE, which worked with the authorities, said two of the suspects were from Vietnam and one from China.
Pangolins are hunted for their meat as well as for the plate-like scales that cover their bodies.
According to the head of EAGLE, traffickers are setting up new channels through West Africa, where authorities are more focused on combating drug-trafficking.
Under Ivorian law, punishment for trafficking remains a small deterrent to smugglers, who face a prison sentence of two months to a year, with a fine of 3,000 to 300,000 CFA francs.
According to the Convention on International Trade in Endangered Species (CITES), more than 35,000 elephants are slaughtered each year on the African continent from an approximate population of more than 450,000 in the wild.
In southern Africa, elephant numbers are stable or increasing, but in West and central Africa illegal killing remained very high, CITES said in a report last year.