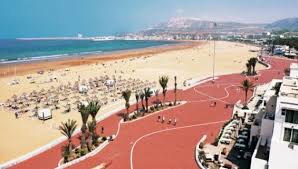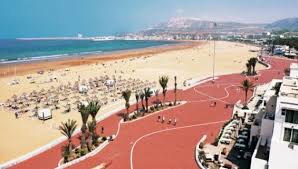 Morocco has attracted in 2017 a record number of international tourists due to the country's stability, tolerance, very competitive holiday deals, deeply rooted hospitality and intensive promotion campaigns.
Last year, there were 11.4 inbound visits, a 10 per cent higher than the previous year. This is the first time that the North African country received such a record number, breaking through the 11-million barrier, said on Monday the tourism ministry.
Morocco has recorded such a boom due to soaring arrivals from "emerging markets" such as China and Brazil joining those from traditional markets, mainly France, Spain and Germany.
Revenues from the sector increased to over €6 billion in 2017, up from €5.6. Billion posted the previous year. Fez, Tangiers and Marrakesh, along with Ouarzazate recorded the strongest growth in tourist numbers, the ministry said, noting that this upward trend will continue.
Moroccan officials say it is fantastic news that Moroccan towns and cities across the country are benefiting from the boom in tourism. They also stress the importance of promoting Morocco as a must visit destination to the rest of the world, banking on the country's competitive assets.
After facing some challenges during the few past years, the tourism industry has managed to overcome the obstacles, cruising now at full speed.
The sector has gained momentum partly thanks to new air links with Europe and increased flights by national carrier Royal Air Maroc. Tourism is Morocco's second largest employer after agriculture, and it ranks alongside exports and remittances from Moroccan expatriates as one of its top foreign currency earners.
The Moroccan tourism sector is also the second biggest contributor to GDP, playing key role in economic growth. The government seeks to make the sector one of the driving forces of economic, social and cultural development in Morocco. It pledges to make the country one of the 20 great world destinations by 2020 and become a model in terms of sustainable development in the Mediterranean region.