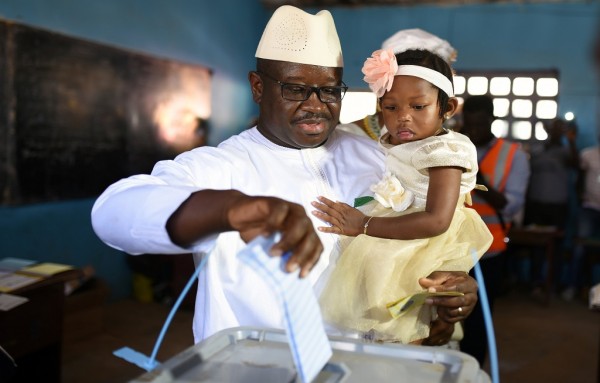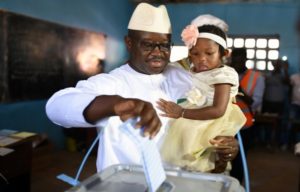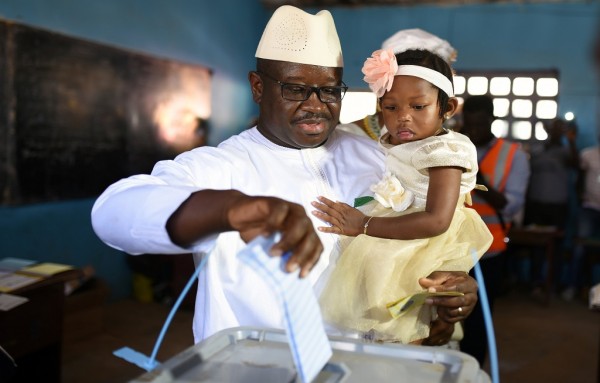 The chief commissioner of the National Electoral Commission in Sierra Leone on Tuesday declared the candidate of Sierra Leone People's Party, Julius Maada Bio, winner of last week presidential vote in the West African nation.
Bio has won 43.3 percent of the votes against Samura Kamara, the candidate of President Ernest Bai Koroma's All Peoples Congress who secured 42.7 percent. The candidate of the National Grand Coalition came third with 6.9 percent while 13 other candidates accounted for the remaining votes.
Given that none of the top two candidates got the 55% threshold stipulated by the law, a runoff within two weeks of the final declaration, as required by law, will take place March 27, announced the National Electoral Commission (NEC).
However, the parliamentary and council elections are decided in a single round.
Julius Maada Bio lost the latest polls to outgoing Ernest Bai Koroma in 2012. He has also previously served as a military Head of State from January 16, 1996 to March 29, 1996 under the National Provisional Ruling Council (NPRC) military Junta government.
Samura Kamara, the flagbearer of the ruling party is the immediate past Foreign Affairs Minister of the country.
The APC and the SLPP have dominated Sierra Leone politics since independence from Britain in 1961.