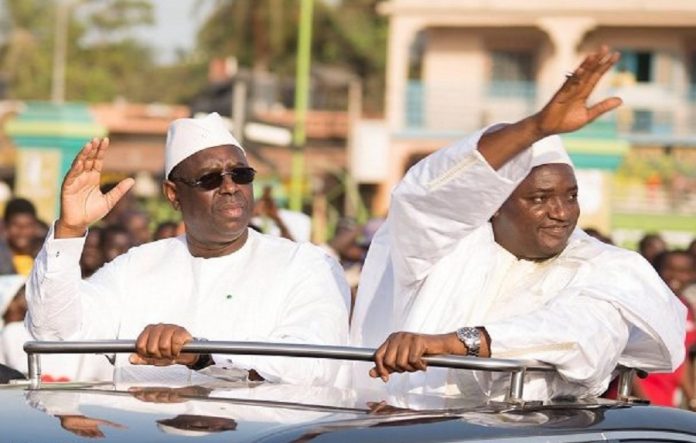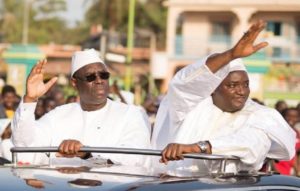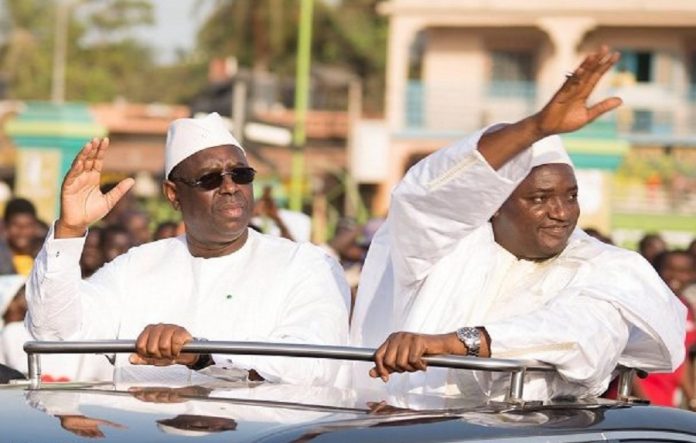 President Macky Sall of Senegal and Gambia's President Adama Barrow have signed several cooperation agreements during a historic meeting held in the Gambian capital, Banjul, on Tuesday.
The meeting sealed the warming up of relations between the two countries that were very strained during the last years of the regime of ex-President of gambia Yahya Jammeh.
Macky Sall played a key role in helping President Adama Barrow take power in January 2017. President Barrow was initially sworn in as president in Dakar, and Senegal sent troops to The Gambia to force long-serving ruler Yahya Jammeh to go into exile.
At their meeting, Sall and Barrow voiced resolve to carry on efforts to deepen relations between the two countries in the areas of security, judiciary, tourism, energy and environment, local media reported.
The joint communiqué issued at the end of the meeting said the two presidents co-chaired the first joint meeting of the two countries' cabinets that finalized six agreements.
The agreements relate to assistance to detained persons and transfer of sentenced persons; road transport; health and animal production; cultural cooperation; sports; and higher education, research, science and technology.
In a tweet accompanied by a photo, Macky Sall said his country and Gambia were building bridges instead of walls.