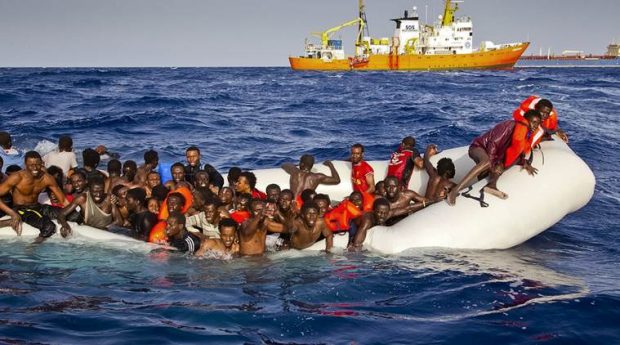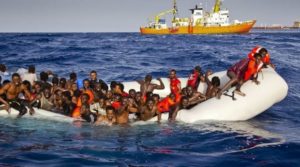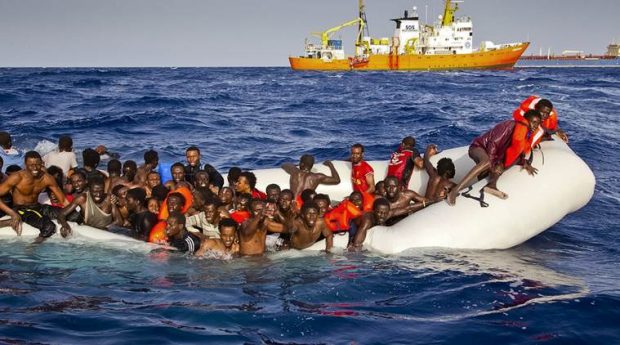 Libya has issued 205 arrest warrants for Libyans and foreigners suspected of involvement in a smuggling network for Europe-bound migrants, the attorney general's office said.
The warrants include accusations of human trafficking, torture, murder and rape.
According to Seddik al-Sour, the director of the attorney general's investigations office, the network included members of the security services, migrant detention camp leaders, and officials from African embassies in Libya.
The investigations into smuggling networks are being carried out in conjunction with the Italian prosecutor's office after a joint unit – pooling intelligence, coastguard and justice resources – was set up last year by the two countries, he said.
Libya descended into chaos since the fall of Muammar Gaddafi's regime in 2011, and has become a hub for sub-Saharan African migrants trying to reach Europe by sea.
At least 20,000 migrants are being detained in Libya, according to the UN International Organization for Migration (IOM).
The IOM last year said young African men bound for Europe are frequently caught in trafficking networks and sold for labor in Libya, where many migrants are detained, tortured, and even killed.
A video emerged last year showing African migrants sold as slaves in the North African oil-rich nation. It sparked a global outcry with protests in Europe and Africa, while celebrities, soccer-stars and governments made impassioned pleas for the abuse to end.