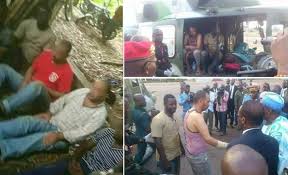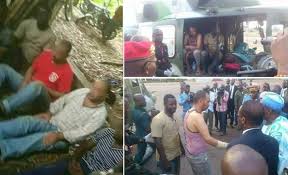 About 35 people, including two Tunisian engineers, have been kidnapped by armed groups in Cameroun's restive South-West region last Saturday and Sunday.
The central African nation is witnessing an increase in kidnappings as crackdown against Anglophone minority continues in the country.
The body of Tunisian Khaled Tinsa was recovered on Monday during a rescue operation that freed another Tunisian engineer and two Cameroonian technicians, government spokesman Issa Tchiroma Bakary said.
Ivo Leke Tambo, recently appointed chairman of Cameroon's Anglophone educational board, abducted over the weekend was freed by his kidnapers early on Monday. A ransom of €152,500 was reportedly demanded.
The separatists, who have been pushing for independence from majority French Cameroon, have claimed responsibility for some of these kidnappings.
One of the main separatist forces operating in the area, the Ambazonian Defence Force (ADF), last month, claimed the kidnapping of a divisional officer, Namata Diteng and an administrative official.
They accuse the Francophone majority of discrimination. In January, 47 separatists, including their leader Sisiku Ayuk Tabe, were extradited from Nigeria. The Anglophone regions remain under curfew imposed by their respective governors. The curfews have been imposed supposedly to allow security forces to contain attacks by armed separatists.