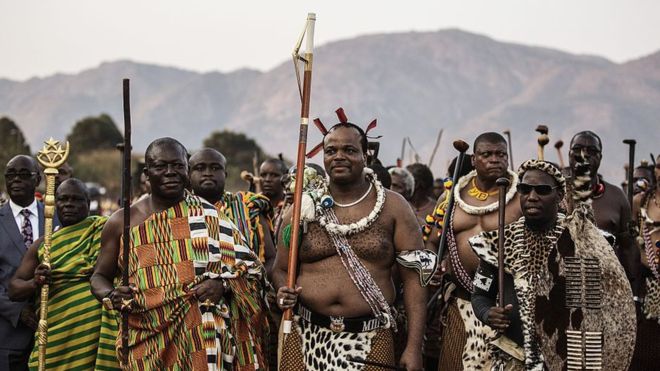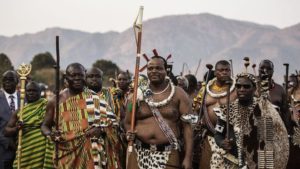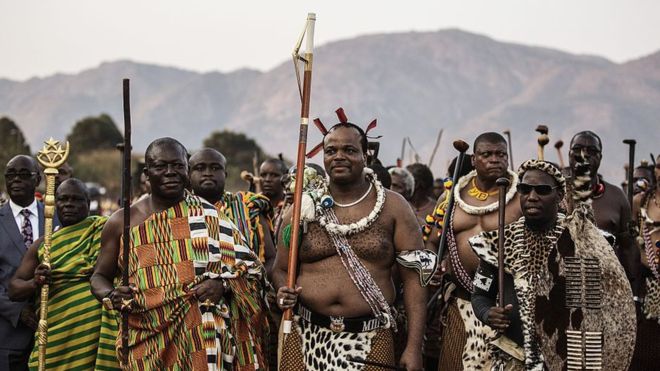 Swaziland's King Mswati III announced that he was renaming the country "the Kingdom of eSwatini."
The monarch made the announcement on Wednesday during the celebration of the kingdom's 50th anniversary of independence.
African countries on getting independence reverted to their ancient names before they were colonized. So from now, the southern African tiny nation will be officially known as the Kingdom of eSwatini.
King Mswati explained that the name had caused some confusion, saying: "Whenever we go abroad, people refer to us as Switzerland."
The new name, eSwatini, means "land of the Swazis" in the local Swati language.
King Mswati III referred to the "Kingdom of eSwatini" several times in recent years including in an address to the UN General Assembly in 2017.
Swaziland is Africa's last absolute monarchy. King Mswati III has ruled the kingdom with its one million inhabitants since 1986 with absolute political and military authority.
Since 1973, Mswati's father Sobhuza II banned all political parties and declared a state of emergency, which is still in place today. The king governs the country's 55 administrative divisions, known as Tikhundla.
Mswati, known as Ngwenyama or "the lion," is known for his many wives and for his lavish lifestyle in adherence to traditional dress.