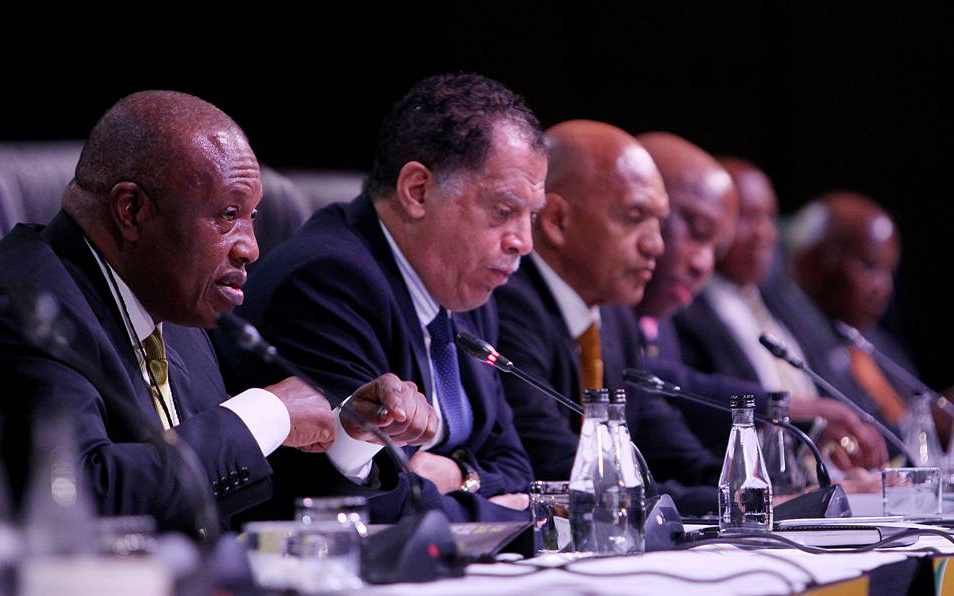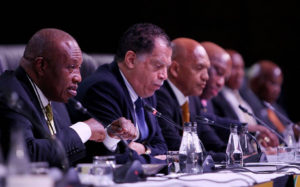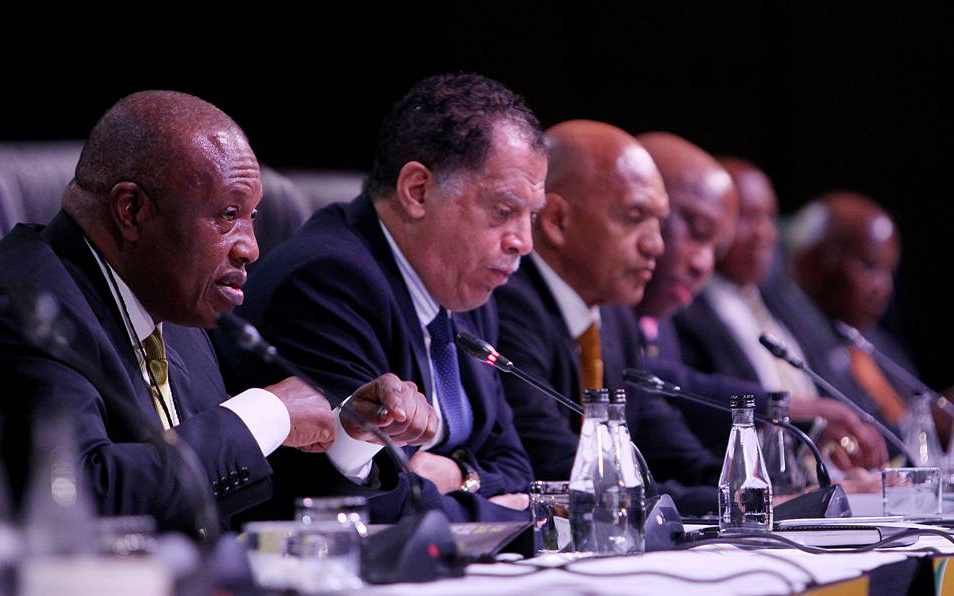 The South African Football Association (SAFA) has come back on its April 16 decision to support Morocco's bid to host FIFA 2026 World Cup arguing that it has not officially made a decision on which bid to endorse.
After receiving a presentation of US-Canada-Mexico joint bid, the SAFA in a statement May 3 noted that the decision as of which bid to support rests with the National Executive Committee (NEC). It added it would instruct its delegates at next month congress of the world football governing body in Moscow which bid to support.
The statement came in the wake of the presentation of the US-Canada-Mexico joint bid to the SAFA during the COSAFA Congress in Johannesburg. The leaders of the South African Football Association also noted that they received a presentation of Morocco's bid through the bid Ambassadors, Joseph-Antoine Bell of Cameroon and former Senegal international El Hadji Diouf.
The new development comes in the backdrop of US President Donald Trump's April 27 threats. The US leader on Twitter wielded threats to withdraw America's support for countries, which will not endorse US-Canada-Mexico joint bid to host the football global event.
"The U.S. has put together a STRONG bid w/ Canada & Mexico for the 2026 World Cup. It would be a shame if countries that we always support were to lobby against the U.S. bid. Why should we be supporting these countries when they don't support us (including at the United Nations)?" the American leader twitted.
The SAFA's boss Danny Jordaan last month let it that Morocco's bid is that of the African continent.
"No Press Conferences were held after both presentations; neither SAFA nor the President of the Association have spoken directly on the matter on who to support and the matter remains like that," the SAFA statement however stressed.
The African Football Confederation (CAF) executive Committee has rallied behind Morocco's endeavor to stage the 2026 event.
Powerhouses of African football namely Egypt, Nigeria and Tunisia as well Algeria have lined up behind Morocco.
The Arab League at its latest Summit in Saudi Arabia and the 45th Council of Foreign Ministers of the Organization of Islamic Cooperation (OIC) held in Bangladesh voiced a strong regional alignment with Morocco.
Several European countries, including France, Belgium, Spain and Russia have also pledged to vote for Morocco.