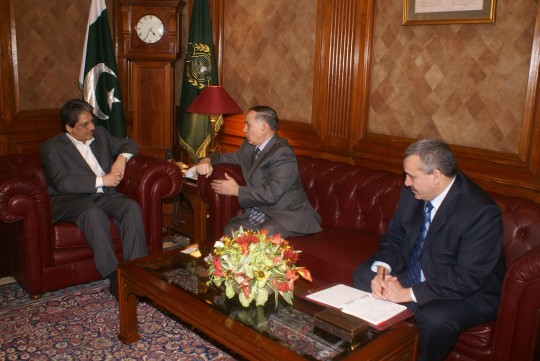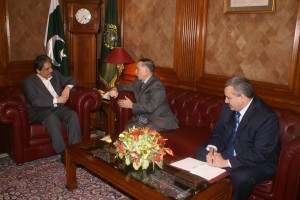 The Algerian ambassador in Pakistan has called for more business transactions and investments between the two countries during a speech addressed to the members of the Lahore Chamber of Commerce and Industry (LCCI). Ambassador Dr. Ahmed Benflis said the excellent political and economic relations between the governments should be transformed into increasing bilateral trade.
Ambassador Benflis urged for a direct approach between businessmen in all sectors because the actual trade volume is very low. A delegation of Algerian businessmen is expected in Pakistan in the next couple of months to explore investment opportunities and the ambassador has asked the LCCI to do a similar arrangement to visit Algeria. He said that exchange of delegations and sector-specific measures are needed to boost their bilateral trade.
The LCCI President, Farooq Iftikhar, acknowledged the cordial relations between the two countries and appreciated the efforts of Ambassador Benflis as he described his visit as an interaction which builds bonds for closer working relationship. He said that Algeria is among the few Islamic countries with very limited interactions with business institutions like the one he is presiding over. Trade with Algeria has been improving but importations from Algeria have reduced according to President Iftikhar. Algeria is major producer of oil and Ambassador Benflis suggested that they can help Pakistan reduce its energy shortages by providing Liquefied Natural Gas. He added that Pakistan can export rice and textile products directly to Algeria.
Ambassador Benflis made a similar call at the Faisalabad Chamber of Commerce and Industry at the beginning of last month where he said that they want to "extend business to business ties by exploiting all our available channels" with their Pakistani counterparts. Algeria and Pakistan trade organizations have signed several agreements but they have not been implemented.