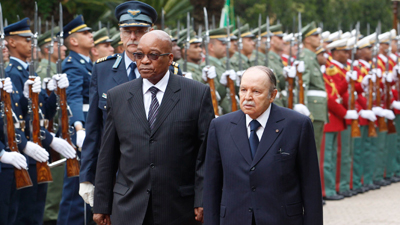 South Africa's Deputy Minister of the Department of Trade and Industry said that they have agreed with their Algerian partners to put in place a Joint Trade and Investment Committee as soon as possible, in a bid to exploit economic opportunities between them. Deputy Minister Elizabeth Thabethe stated that four sectors will be targeted and hopes of a positive outcome are high.
The Joint Trade and Investment Committee will be looking at ways in which "available economic opportunities" in the public and private domain in the sectors ranging from agriculture, infrastructure, industry, and investment. These four sectors proposed by South Africa will be the initial focal point of the committee.
According to Deputy Minister Elizabeth Thabethe, the four concerned sectors are "key job drivers." She believes that if the two countries remain dedicated and committed to their plans, a lot can be accomplished and mutually beneficial business linkages can be created." There are possibilities that the sectors could be enlarged depending on the outcome of the committee's experience.
Algerian companies are being urged to invest in the South African economy especially in infrastructural projects where a cocktail of projects have been announced by President Jacob Zuma. Algeria's Trade Minister Mustapha Benbada applauded the deputy minister's efforts in promoting South Africa to Algerian investors and renewed his desire to strengthen trade and investment relations with Pretoria.