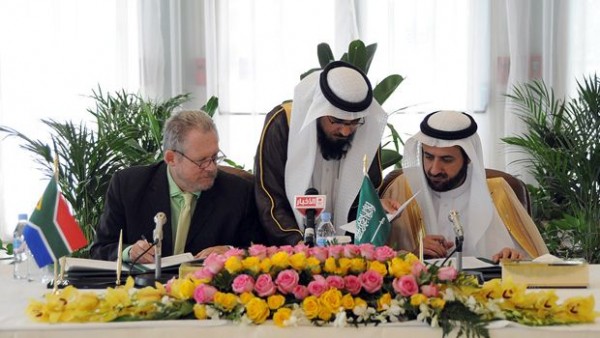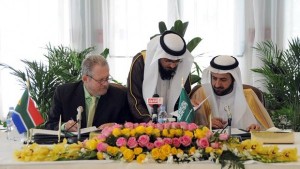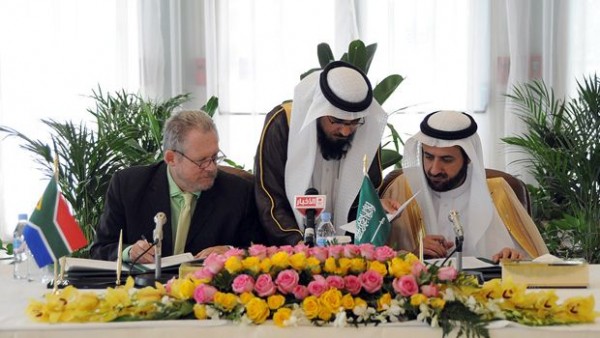 South Africa and Saudi Arabia have set up a holding company worth $2.4 billion that will be made up of different business sectors, including real estate, health service, agriculture, trading, technical services, automotive industries, mining and minerals, construction, power construction, petro-chemicals and engineering.
The holding will enhance relations between the two countries, make it easier for their economic operators to do business and facilitate the diversification of the two countries' economies.
It will also help South Africa cope with the poor economic growth in Europe, its major trading partner.
The 50-50 joint venture company, Saudi Arabian South African Holding (SASAH), will help explore new business opportunities and identify potential projects and partners in the two countries. It will equally enhance the exchange of expertise and technology in agriculture, mining, manufacturing, petro-chemical and other sectors.
Large companies from both countries have welcomed the holding company as a tool to enhance business activities between the two countries and to lower the risk when it comes to making investments, South African trade and industry minister Rob Davies told the media on Monday on the launch of the holding.
The holding, he said, would act as a "government endorsed" facilitator for businesses looking to invest in large-scale projects in their counterpart countries.
Saudi Arabia had already capitalized the company while South Africa would make capital injections in the near future.
Davies said the Holding would spend the initial capital on feasibility studies for investment in South African agriculture and Saudi Arabian mining and petrochemicals.
Saudi Arabia has identified gold mining and other base materials as cooperation opportunities and was also looking at investing in South African agriculture for food security, he said, adding the holding initiated projects will stimulate local job creation.