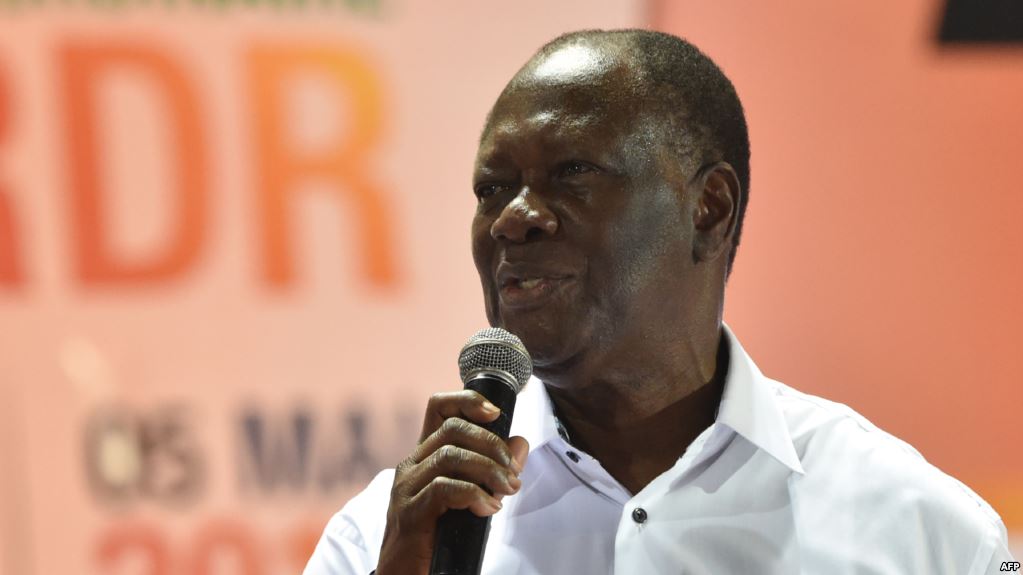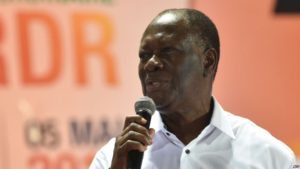 President Alassane Ouattara of Côte d'Ivoire said he is free to stand for a third term in the 2020 presidential election under the country's new constitution.
Ouattara, 76, made the statement in an interview with French magazine Jeune Afrique.
"The new constitution authorizes me to serve two terms starting in 2020," Ouatara said, adding that he will only make a definitive decision in 2020 based on the situation in his country. "Stability and peace come before everything else, including my principles,' he said.
The Ivorian previous constitution, drafted under military rule following a 1999 coup, was at the heart of a decade of turmoil that included two civil wars.
The new constitution scrapped a provision in the previous one requiring both of presidential candidates' parents be natural-born Ivorian citizens. This has been seen as a controversial change, because the old provision was used to exclude many northern Ivorians from the presidency, many of whom have family relations that straddle the borders with neighboring Burkina Faso and Mali.
The revised constitution also created a vice president picked by the president, and set up a senate where a third of members would be nominated by the head of state.
Furthermore, while the previous Constitution prohibited candidates from running for President if they were above the age of 75, the new Constitution does not have an upper age limit for the presidency, stating only that a candidate must be at least 35 years old.
Before the vote, President Alassane Ouattara had said the new constitution would help end years of instability in the country, which has emerged as one of Africa's rising economic stars since 2011.
As a reminder, presidential term limits have been a common feature of African constitutions—but constitutional amendments have almost exclusively extended presidential term limits. Since the 1990s, at least 30 presidents in Africa have tried to extend their regimes by tweaking constitutional term limits.