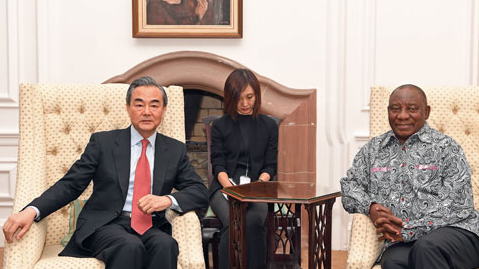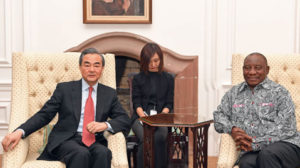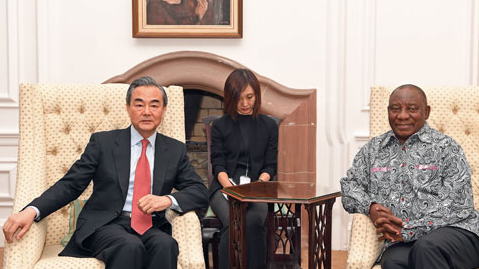 China and South Africa have agreed to further strengthen their bilateral cooperation.
Chinese State Councillor and Foreign Minister Wang Yi who is in an official visit in South Africa said China-South Africa relations are presented with a historic opportunity that is inheriting the past and ushering in the future.
South African President Cyril Ramaphosa said his country has always viewed its relations with China from a strategic perspective and expects to further strengthen bilateral cooperation with Beijing.
Chinese President Xi Jinping is expected in South Africa in July to attend the BRICS Summit.
South Africa's International Relations and Cooperation Minister Lindiwe Sisulu on Monday reaffirmed the commitment to cementing the relations among the BRICS countries.
In her opening remarks at the Formal Meeting of the BRICS Ministers of Foreign Affairs in Pretoria on Monday, Sisulu said the BRICS ministerial meeting gave them an opportunity to plan and work together, while stressing that BRICS hold the hope of most developing countries.
The 2018 BRICS summit will be held in Johannesburg on July 25-27. South Africa assumed the role of chair of BRICS on January 1, 2018, and will remain in this position till December 31, 2018.