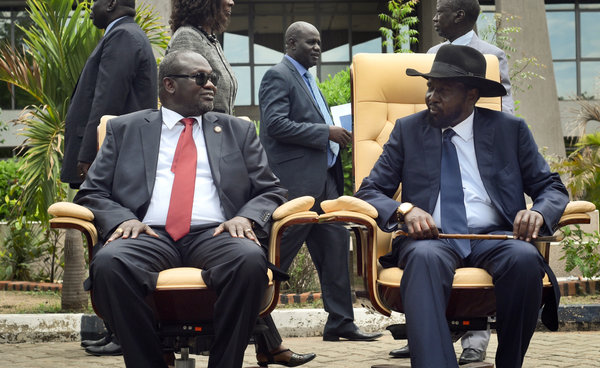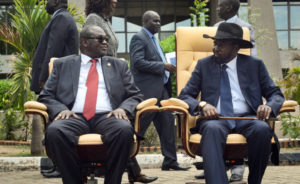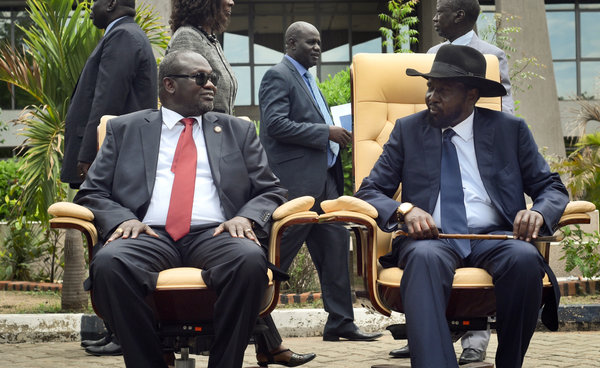 South Sudan's President Salva Kiir has agreed to meet rebel leader Riek Machar for a face-to-face talks.
The meeting was proposed by the Inter-Governmental Authority on Development (IGAD), a committee that has been leading talks between the government and the rebels to revive the 2015 peace deal.
Kiir met Ethiopia's prime minister who heads the IGAD council last week and the two leaders agreed that the regional bloc's proposal for peace is viable.
The rebel leader and former vice-president, Riek Machar, fled the country and is currently in South Africa under house arrest.
His group has previously insisted that Machar must be part of negotiations for peace and stability of South Sudan.
Talks in Ethiopia to revive South Sudan's failed 2015 peace pact and end the country's civil war broke up last month without a deal.
In a statement, IGAD said the talks ended after "several attempts to narrow the gaps between the positions of the parties" proved fruitless.
South Sudan plunged into war in December 2013, barely two years after independence from Sudan, after a disagreement between President Salva Kiir and his former deputy Riek Machar.
Tens of thousands have been killed with a quarter of the country's population of 12 million displaced.