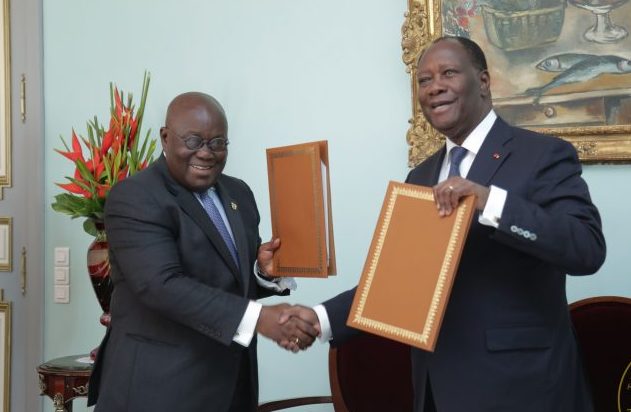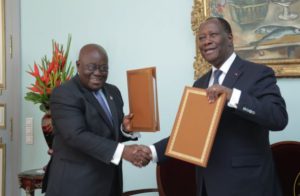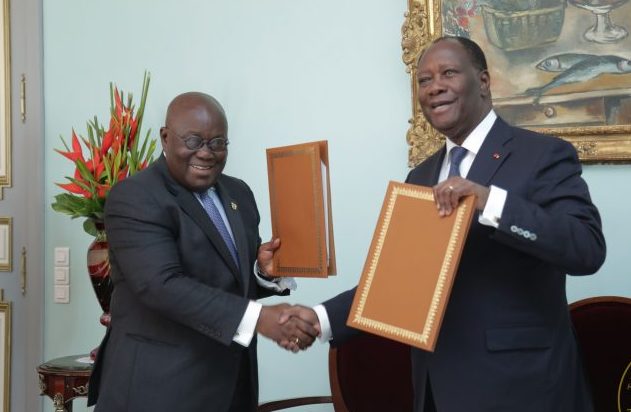 Ghana and Côte d'Ivoire will jointly decide on the volume and timing of cocoa exports by August for the 2019/20 season, the head of Ghana's Cocobod said on Wednesday.
The world's top two producers of cocoa have agreed to harmonize the forward sales of cocoa export contracts, a statement released by Ghana Cocobod and its Ivorian counterpart, the CCC said.
In March, Ghana, and Côte d'Ivoire also agreed to intensify collaboration in the field of scientific research for the production of cocoa plants and the improvement of plant varieties.
President Akufo-Addo and President Alassane Ouattara have reaffirmed their commitment to process a major part of cocoa, and to invite the private sector, notably African, to invest massively in cocoa processing in Africa.
With the two countries responsible for 60% of the world's cocoa output, fluctuations of cocoa prices on the international market, marked by a fall of around 20% in 2017, have impacted negatively on the revenues of millions of cocoa farmers, as well as on the budgetary revenues of the two countries.
Last month, Cocobod said China will help the government of Ghana in constructing a new cocoa processing factory with a 40,000 ton-capacity to process some of the country's production locally.
Due to the volatility of prices in the international cocoa market, Ghana seeks to develop new cocoa consumption markets for the product, Joseph Boahen Aidoo, Chief Executive Officer of the Ghana COCOBOD said.