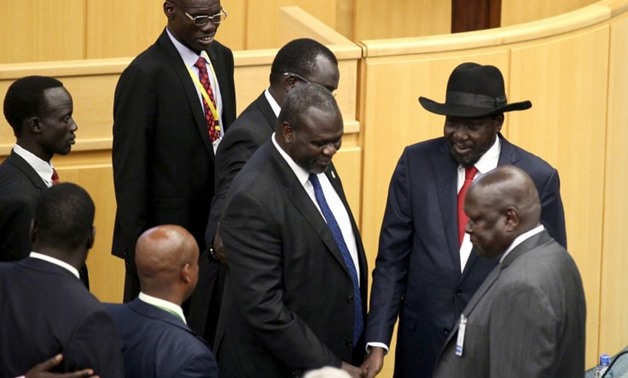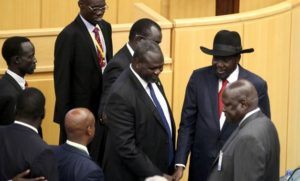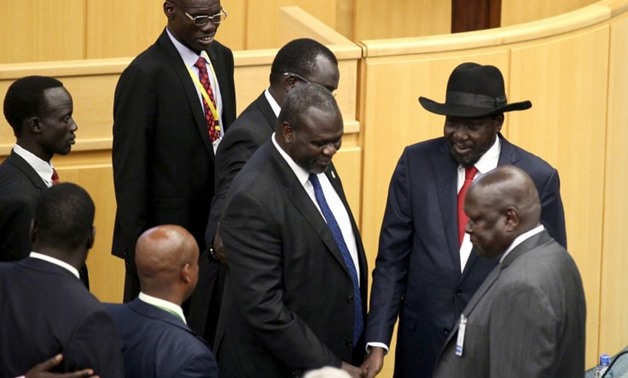 South Sudan's rebel leader Riek Machar arrived in Ethiopia this Wednesday for a meeting with South Sudan's President Salva Kiir.
This is the first time the rebel leader returns to Ethiopia since a peace deal broke down in 2016. He had been held under house arrest in South Africa since late 2016 after fleeing South Sudan.
Machar is expected to meet Ethiopia's Prime Minister, Abiy Ahmed, before his talks with President Salva Kiir later on Wednesday.
Many South Sudanese welcomed the talks and expressed optimism at the prospect of peace in the country after a 5-year civil war.
Talks in Ethiopia to revive South Sudan's failed 2015 peace pact and end the country's civil war broke up last month without a deal.
South Sudan plunged into war in December 2013, barely two years after independence from Sudan, after a disagreement between President Salva Kiir and his former deputy Riek Machar deteriorated into a military confrontation. A ceasefire signed last December broke down within hours.
Tens of thousands have been killed in the fighting between troops loyal to Kiir and forces loyal to Machar.
The United Nations has accused all sides of committing atrocities against civilians.