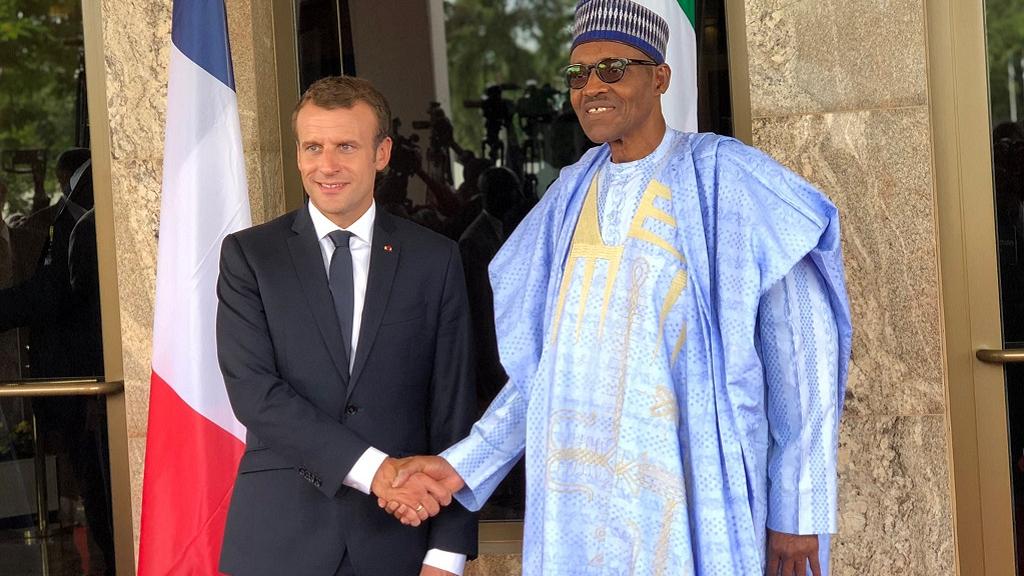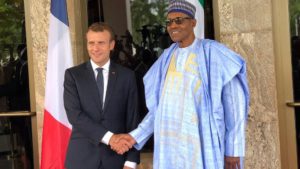 French President Emmanuel Macron on Tuesday met with his Nigerian counterpart Muhammadu Buhari to support the West African nation's efforts to eliminate the terrorist Boko Haram group.
Macron arrived in Abuja, the federal capital of Nigeria, in the early hours of Tuesday, where he held a joint press conference with his counterpart Muhammadu Buhari.
The 40-year-old former investment banker reiterated France's commitments to support the "defense and stabilization of the Sahel region", in particular through the strengthening of the G5 Sahel, which was at the heart of discussions at the African Union summit he attended Monday in Nouakchott.
Nine years of violence of Boko Haram in northern Nigeria has spread across the wider Lake Chad area.
Macron said "the mobilisation of African states is fundamental".
Nigeria and its French-speaking neighbors Cameroon, Chad and Niger are involved in a joint military force to combat the jihadists, whose violence has killed at least 20,000 people.
Since coming to power, Emmanuel Macron has made a point of boosting ties with France's former colonies but also improving trade with anglophone countries. He visited Ghana last year.
Nigeria, whose population exceeds 180 million, produces nearly two million barrels of crude oil per day and is a key economic partner for France.
During the Tuesday visit, French Energy and Environmental companies have signed a Memorandum of Understanding (MoU) for an environmental project in Ogun State.
According to Buhari's office, the project provides for reforestation and for investments in timber and other agricultural products development projects. These projects are expected to create about 150,000 jobs.
Before leaving Nigeria, Emmanuel Macron visited a nightclub founded by Nigerian music legend Fela Kuti, becoming the first "real president" to enter a venue synonymous with marijuana smoke, sexy backup dancers and protest music.
Fela was imprisoned by General Muhammadu Buhari during his first stint as military president in the 1980s.
Macron's high-voltage visit to the nightclub was part of his latest attempt to forge closer ties with English-speaking Africa.