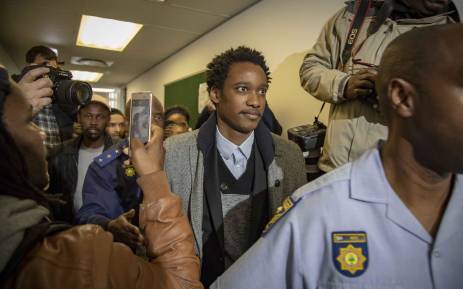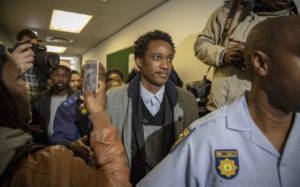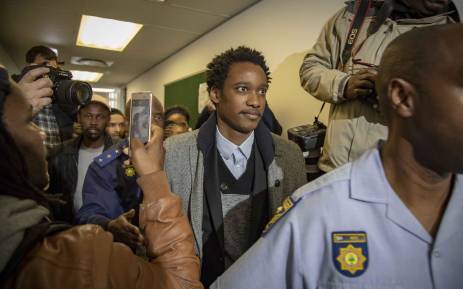 Son of the former South African President Jacob Zuma has been released on bail on Monday after appearing briefly on a charge of corruption in the Specialized Commercial Crimes Court on Monday.
The Johannesburg Specialized Commercial Crimes Court released Duduzane Zuma, on just under $7,500 bail.
Duduzane faces charges of corruption and conspiracy to commit corruption, which his lawyers say he will contest.
In 2015, former Deputy Finance Minister Mcebisi Jonas claimed he had been offered the position of finance minister and a bribe of $44m during a meeting with Duduzane Zuma, businessman Fana Hlongwane and Ajay Gupta.
The allegation is that had he agreed, Jonas would have used his position as finance minister to advance the Guptas' extensive business interests in the southern African nation.
The Guptas have been the center of multiple political scandals in South Africa, related to their alleged manipulation of the ex-president's family.
In February, Zuma resigned as president following weeks of public pressure to step down amid long-standing corruption allegations. He was replaced by his former deputy, Ramaphosa.
In March, South Africa's National Prosecuting Authority said it is pursuing 16 charges against former President Jacob Zuma including graft and racketeering that were shelved nine years ago.
Duduzane Zuma was also due to appear at Randburg Magistrate's Court in Johannesburg this week to face charges of culpable homicide over a fatal car crash in 2014.