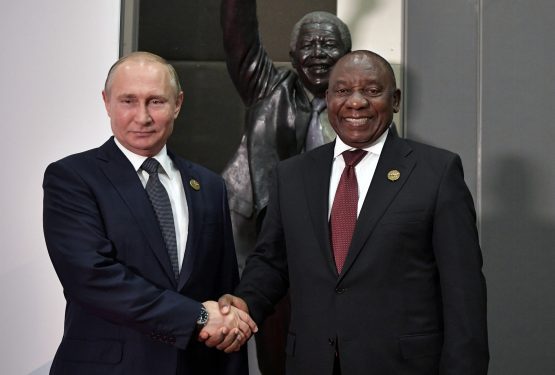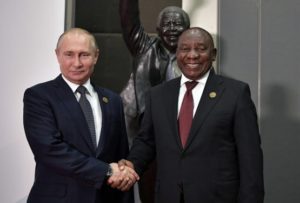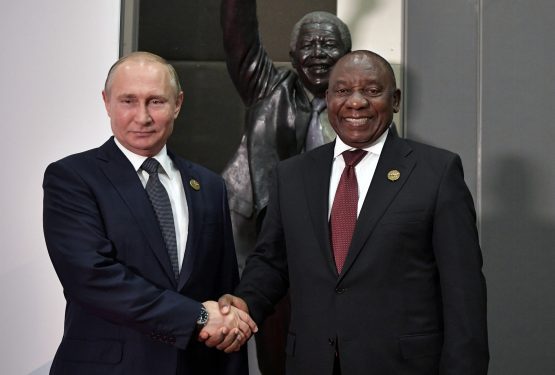 South Africa's President Cyril Ramaphosa on Thursday told Russian President Vladimir Putin that his country is not ready to sign a nuclear power deal as its economy is stagnant and not growing at the rate that "we want it to."
Ramaphosa who was speaking at a private meeting with the Russian leader on the sidelines of the BRICS summit in Johannesburg said while his country remains committed to an energy mix that includes nuclear, it is not yet at the point where it is able to sign on the dotted line.
Ramaphosa has put nuclear expansion on the back burner since taking office in February, saying it is too expensive.
Russian state firm Rosatom was one of the front-runners for a project to increase South Africa's nuclear power-generating capacity championed by former President Jacob Zuma.
President Zuma and Putin enjoyed close relations.
Rosatom has signed agreements with African countries with no nuclear tradition, including Rwanda and Zambia, and is set to build a large nuclear plant in Egypt.
Rosatom officials on Thursday said they are "still interested" in any deal to expand South Africa's nuclear power-generating capacity
The firm signed an agreement with South Africa's state nuclear firm on Thursday to explore joint production of nuclear medicines and other ways of harnessing nuclear technology.
The deal will involve the construction of two small reactors and a commercial cyclotron to produce medical isotopes and radiopharmaceuticals at a facility near Pretoria.