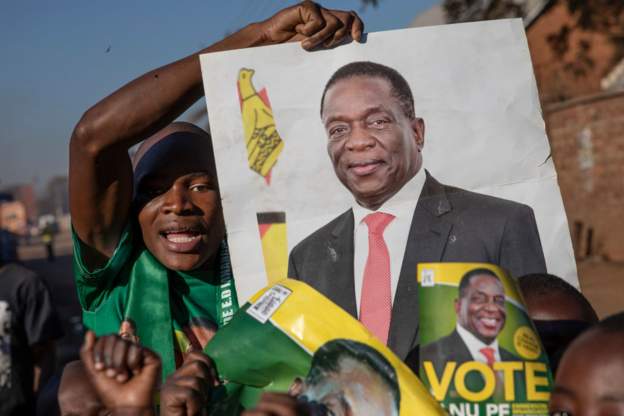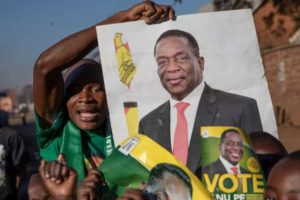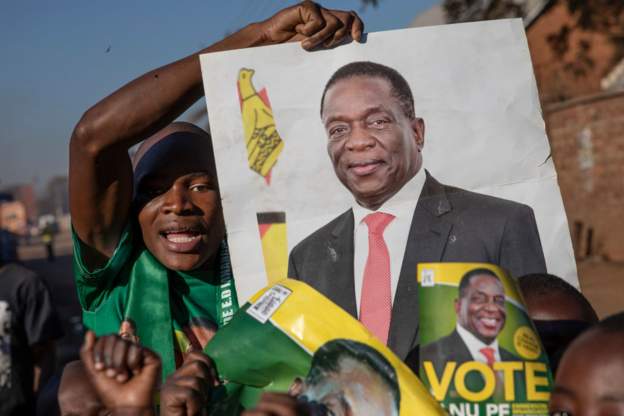 Zimbabwe's ruling Zanu PF party is expected to file a response in court today to the opposition MDC Alliance petition against the election of Emmerson Mnangagwa as president.
Zimbabwe's MDC opposition party last week vowed to overturn in court President Emmerson Mnangagwa's narrow victory, alleging that he won the historic vote via "mammoth theft and fraud."
Opposition leader Nelson Chamisa said he has evidence that he was cheated out of July 30 presidential votes.
Incumbent President Mnangagwa won 50.8% of the vote compared with Chamisa's 44.3%.
Zimbabwe's constitution allows a presidential candidate to legally challenge electoral results within seven days of the results proclamation. The judges of the constitutional court have 14 days to rule on the case.
The Southern African nation's first election since Robert Mugabe's ousting has been marred by rigging allegations, the army opening fire on opposition demonstrators killing six people, and accusations of a security crackdown on opposition supporters.
The MDC headquarters were raided by authorities in what MDC lawyer Thabani Mpofu described as "an attempt to destroy our evidence," but he said their data was "secure."
The party must prove that any irregularities were grave enough to change the outcome of the vote. If it does this successfully, the court could order a recount of ballots or nullify the result altogether.