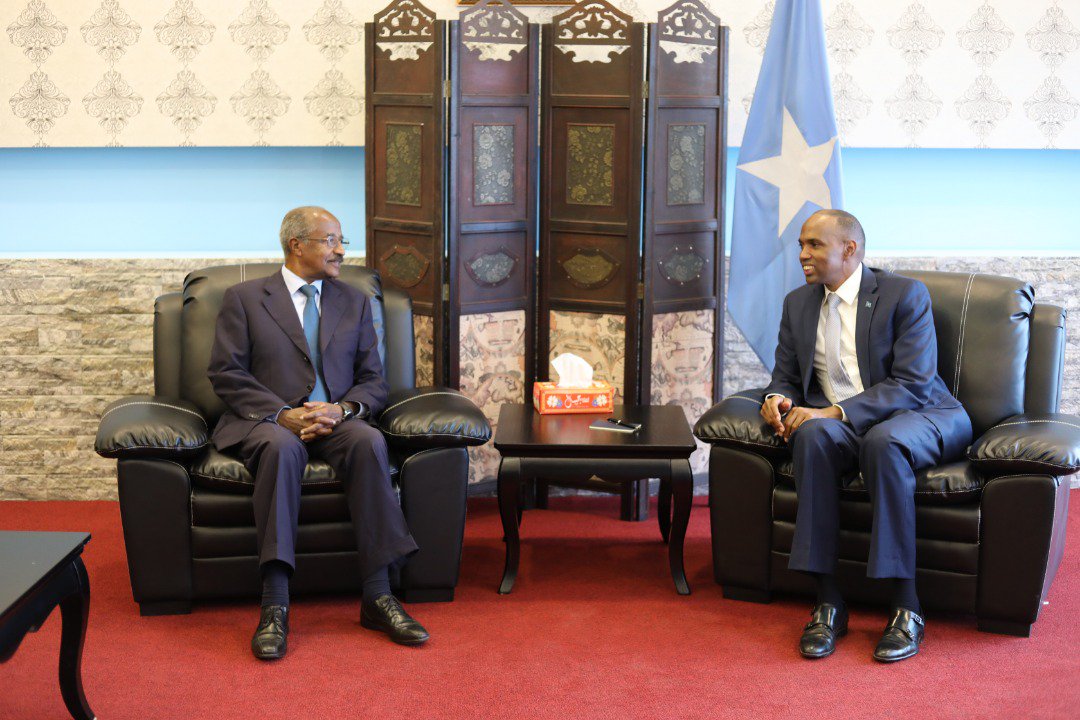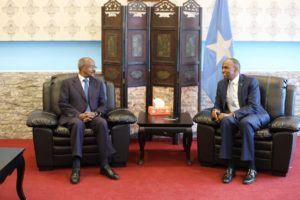 An Eritrean government delegation, headed by Foreign Affairs Minister Osman Saleh and presidential advisor Yemane Gebreab, is currently holding high-level meetings in the Somali capital Mogadishu.
The delegation members met with Prime Minister Hassan Khayre and President Mohamed Abdulahi Mohamed who briefed them on progress made to take up Somalia's domestic and external challenges.
The president reaffirmed Somalia's commitment to the Joint Declaration signed by the two countries and outlined priorities for its implementation.
Last month, the presidents of Eritrea and Somalia signed an agreement to restore their countries' relations after years of animosity.
Under the Declaration, signed during President Mohamed Abdulahi Mohamed's historic official visit to Asmara, Eritrea and Somalia will establish diplomatic relations at ambassadorial level, promote bilateral trade and investment, and upgrade educational and cultural exchanges.
The two countries' relations were strained because of Eritrea's alleged support for Al-Shabab and other opposition groups in Somalia. Asmara has repeatedly denied such support, saying the accusations were concocted by its then enemy Ethiopia.
Relations between Ethiopia and Eritrea are improving after the two states signed a peace deal last month, declaring their "state of war" over, and ending a decades-long frozen conflict over border disputes that hurt both countries.