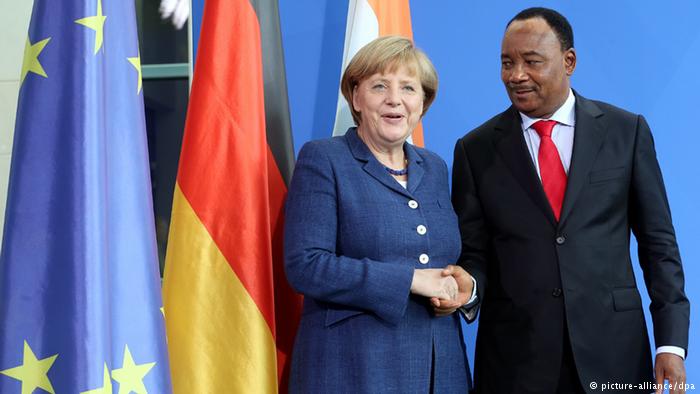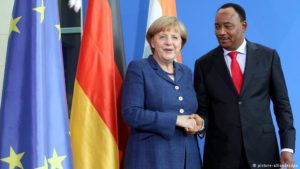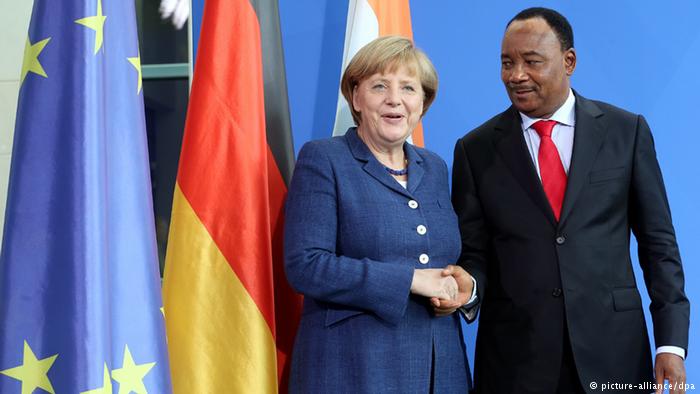 German Chancellor Angela Merkel on Wednesday praised the efforts of Niger in the fight against terrorism as Niger's President Mahamadou Issoufou, was in the German capital for talks with the chancellor. It's Issoufou's third official visit to Germany since he was first elected in 2011.
According to chancellor Merkel, Niger is not only fighting against terrorist forces coming from Mali but also a neighboring country of the Chad lake region. In her words, Germany will support the West African nation to get "a robust international mandate" to continue the fight.
"From 2019, Germany will be on the UN Security Council and we will try to work with Niger together to find political solutions for Libya", Merkel told a press briefing.
Niger is a key transit hub for sub-Saharan Africans trying to cross the Mediterranean to Europe – and Issoufou's government has largely shown willing to work with Europe to curb the numbers of people using this route.
According to the Nigerien leader, more help is needed to tackle illegal immigration, education, security, local administrative infrastructure and healthcare in the Sahel nation.
The solutions of the problems which lead to illegal immigration are, of course, connected to the creation of employment opportunities, especially for young people, Issoufou said.
Note that he landlocked nation is one of the poorest and hottest countries in the world with most of its land lying in the arid Sahara Desert.