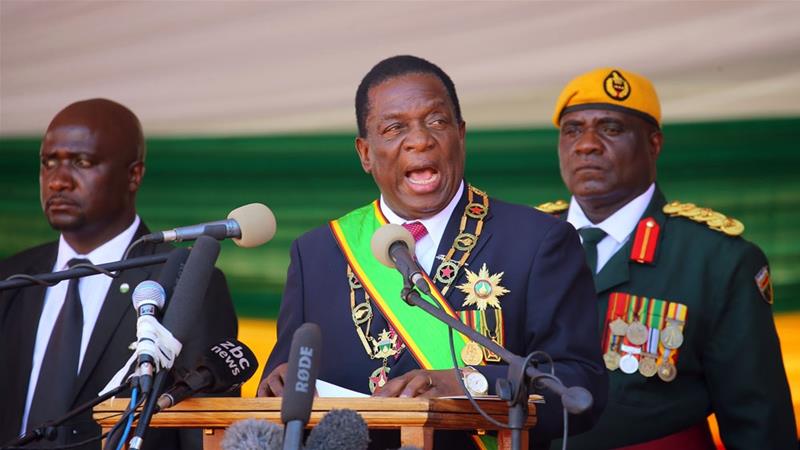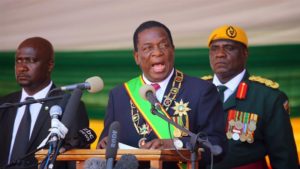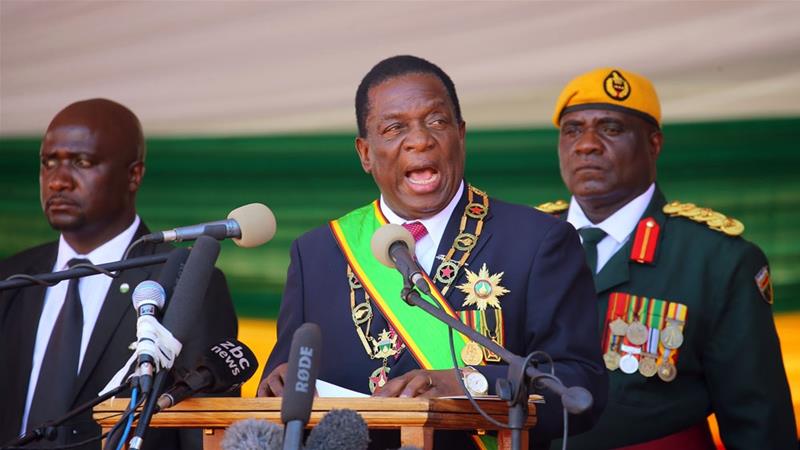 Emmerson Mnangagwa was sworn in as Zimbabwe's president after a failed court bid by the opposition to overturn the results of the country's first vote since Robert Mugabe was removed from power.
More than 50,000 supporters and several African heads of state attended the swearing ceremony, including the eldest daughter of former President Robert Mugabe. Veteran ex-leader Mugabe sent his apologies for his absence but congratulated the man who ousted him from power.
Mnangagwa took the oath of office before the country's chief justice, Luke Malaba and urged his compatriots to unite and focus on helping the economy to grow. He reaffirmed his pre-election pledges to revive Zimbabwe's crippled economy and settle outstanding debts with foreign lenders.
He condemned the post-election violence, saying it "should be alien to our nature as Zimbabweans".
Describing himself as a "listening president", Mnangagwa told the crowd that his government was committed to constitutionalism, the rule of law and independence of the judicial system.
"The creation of jobs, jobs and more jobs will be at the core of our policies," he said.
Election observers from the European Union and the United States were allowed to monitor a vote in Zimbabwe for the first time in 16 years.