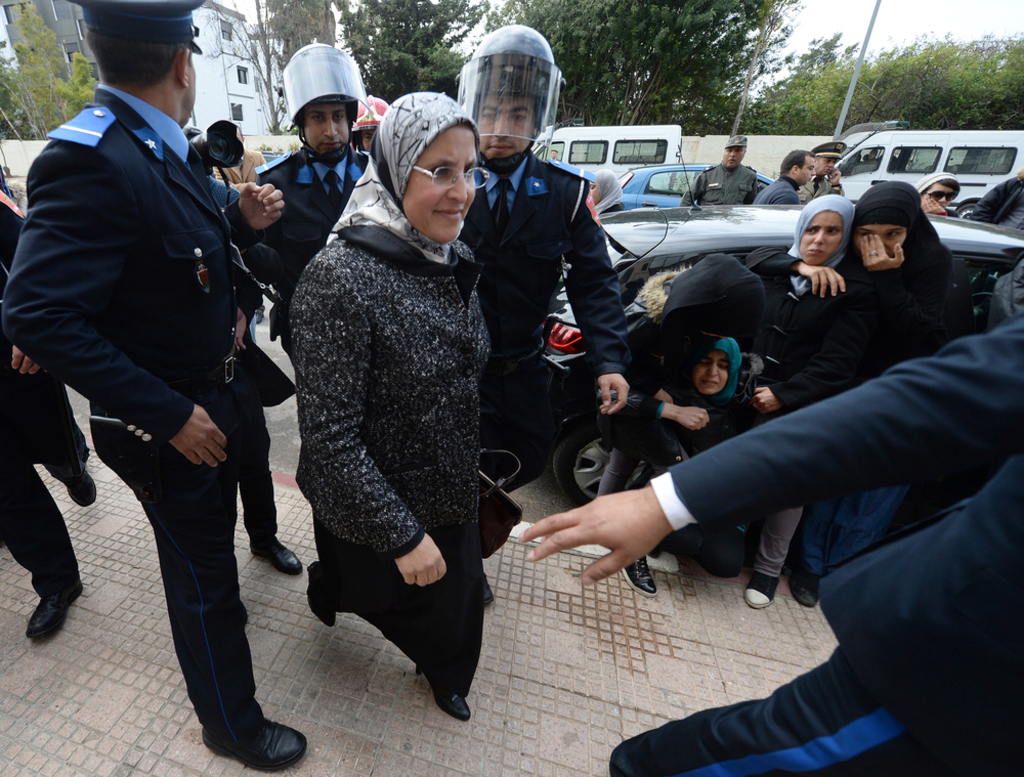 A new law criminalizing violence against women came into effect in Morocco on Wednesday.
Named after Bassima Hakkaoui who heads the Ministry of Solidarity, Women, Family and Social Development and has been a driving force behind the legislation, the law aims to fight violence against women.
The law adopted in parliament in March includes a ban on forced marriage, sexual harassment in public places, and tougher penalties for certain forms of violence.
Its provisions include penalties ranging from one to six-month prison sentence to up to a $500 fine for cases of sexual harassment against women in the street and public spaces.
Nearly two thirds of women in Morocco have experienced physical, psychological, sexual or economic abuse, according to a national survey.
In 2009, the survey of 8,300 women showed that 62.8 percent said they had been subject to psychological, physical, sexual or economical violence, according to High Planning Commission (HCP), an independent government statistical institution.
According to the advocacy group Girls Not Brides, 16 percent of girls are married before the age of 18 in Morocco, where they are allowed to wed with judicial consent.
The law met with severe criticism from feminist NGOs, which say their observations and suggestions regarding criminalizing domestic violence and acknowledging domestic violence against boys made to Hakkaoui's ministry prior to the enactment of the law have not been taken into account.
Women's rights vary across North Africa, and Morocco took a big step towards improving them with a 2004 family code that raised the marriage age for women to 18 and granted women more marriage rights. Yet, violence against Moroccan women, especially domestic violence, remains widespread.