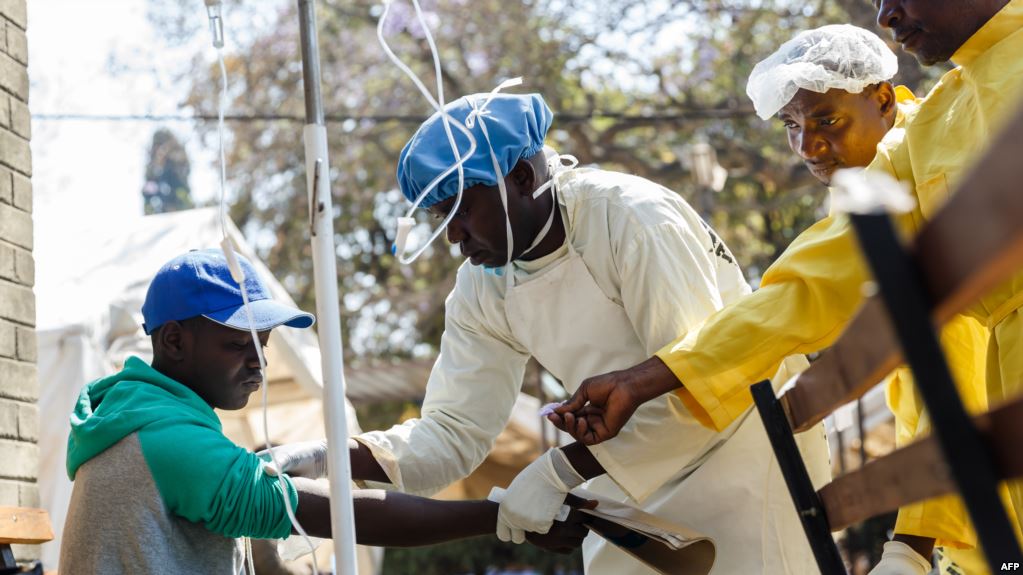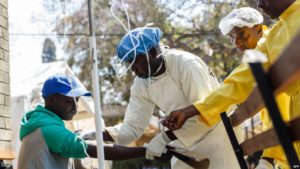 Zimbabwe's police on Wednesday banned all public gatherings to control the spread of cholera in the Southern African nation.
In a statement, the national police spokeswoman Charity Charamba urged members of the public to take heed of the ban as it would assist in alleviating the spread of cholera.
The move came after the Government declared a state of emergency following 20 deaths and more than 2,000 cases related to waterborne diseases such as salmonella, typhoid and cholera.
The outbreak comes as most local authorities are struggling to provide clean water and collect garbage citing financial challenges, raising fears of a repeat of the 2008 outbreak where the waterborne disease claimed over 4,500 lives countrywide.
Most towns and cities are facing massive water shortages, often caused by breakdown in pumps, power cuts and sometimes water purification chemical shortages, according to local media.
The Health Minister, Obadiah Moyo, on Tuesday acknowledged that poor water supply, blocked sewers, and a failure to collect waste were making a cholera outbreak in the capital worse.
He said the government is following up on all people who were in contact with the victims to stop the disease from spreading.
The main opposition leader Nelson Chamisa who visited clinics where cholera patients were being treated earlier on Wednesday, planned to hold a rally on Saturday where he may take a mock presidential oath.