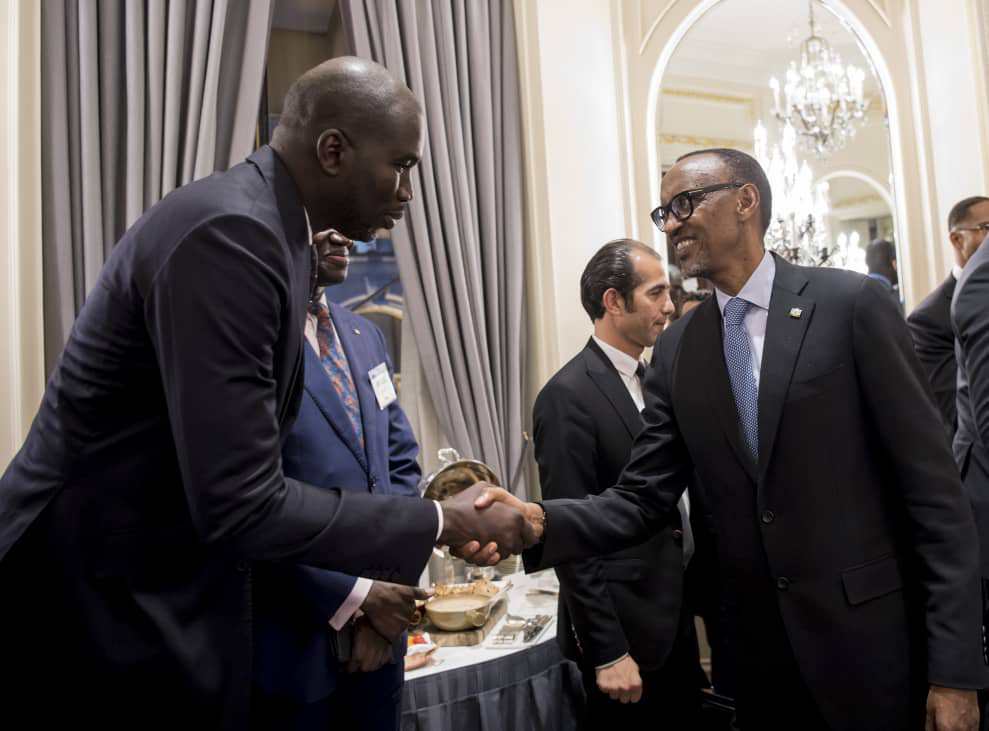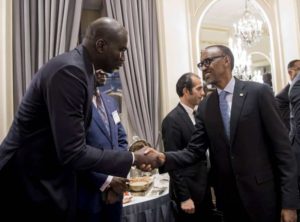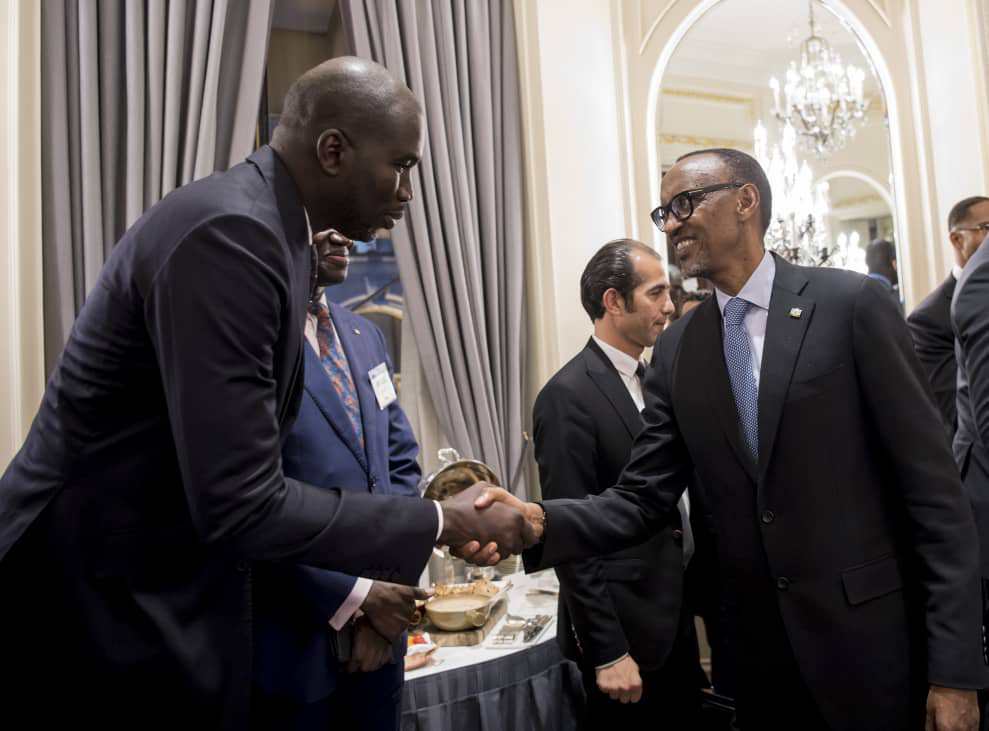 Rwanda's President and head of the African Union Paul Kagame on Monday welcomed a partnership between the National Basketball Association (NBA) in the United States and the African continent.
Kagame who was speaking in New York at a reception hosted by the NBA, ahead of the UN General Assembly, said that picking some African players to join the coveted Basketball league exposes them to several opportunities including better education among others.
The reception was also attended by Masaji Ujiri, a Nigerian professional basketball executive. Ujiri is also the co-creator of Giants of Africa, a youthful basketball program in Africa.
Kagame commended Ujiri for investing in NBA which is providing Africa's young people with immense opportunities.
"Giants of Africa" organizes boot camps in Africa to identify talent and has an off-season show match between Team Africa and a rest of the world team. Giants of Africa also hold training camps in Nigeria, Kenya, Ghana, Democratic Republic of Congo, Senegal and Côte d'Ivoire.
Kagame acknowledged basketballers from the continent who are giving back. In his words, "they come from Africa, they had these opportunities and now they are looking back and saying where we come from there are many more."
Cameroon's Joel Embiid, who plays as a centre for the Philadelphia 76ers, recently said he loves to return to Africa every year, with the hope that his story can be an inspiration to young players.