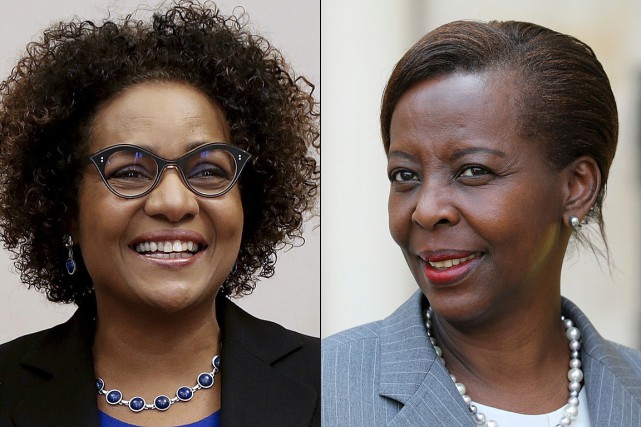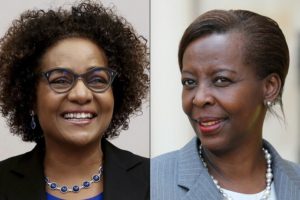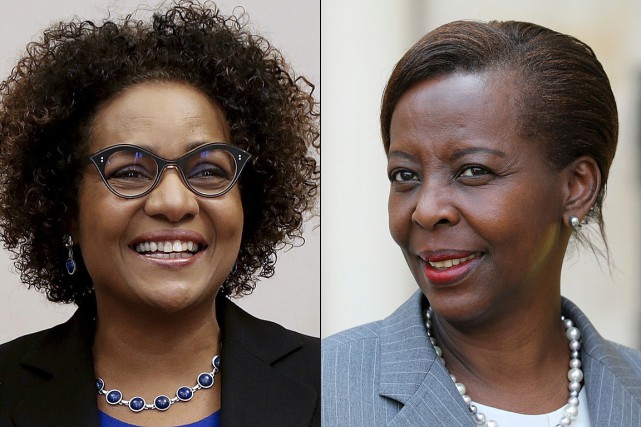 The International Organization of Francophonie (OIF) will choose its new leader at a summit in Armenia this Thursday and Friday.
The candidature of Rwandan Louise Mushikiwabo for the post of Secretary General of La Francophonie has received a major boost following the withdrawal of support by Canada to her only rival, Michaëlle Jean, the current OIF secretary general.
Michaelle Jean — a Canadian of Haitian descent, became in 2014 the first woman and non-African to helm the organization.
"An African secretary general would make a lot of sense, and a female African candidate would make even more sense," French President Emmanuel Macron said after a meeting with his Rwandan counterpart Paul Kagame.
Louise Mushikiwabo has all the skills for the job, and having an African candidate is good news, Macron said.
However, the nomination of Louise Mushikiwabo as head of the OIF has generated controversy in Africa. Many criticize Macron for using the organization to improve diplomatic ties with Rwanda, which has "turned its back" on La Francophonie in the past, and whose human rights record is at odds with the organization's commitment to democracy.
For some African commentators, as reported by RFI, the decision is a stitchup between French President Emmanuel Macron and Rwandan President Paul Kagame that does little for France's reputation or the OIF's mission.
President Kagame has repeatedly sidelined the French language in Rwanda, in favor of English. This includes making English a national language, writing laws in English and ending teaching in French in Rwandan schools.
French politicians, including the former minister responsible for French people overseas, Hélène Conway-Mouret, have expressed their concerns about Macron's favored candidate.
This is not the first time that France has made a surprising choice of favored candidates. In 2014, when the popular revolt was gaining momentum against the then president of Burkina Faso, Blaise Compaoré, Paris suggested making him head of the OIF as a way out.
Other voices harshly recall France's history of back-door dealings in former sub-Saharan colonies, often at the expense of human rights and democracy, RFI said.
Meanwhile, Mushikiwabo campaigned that her agenda, among other things, includes a promise to improve the relevance of the organization to make it more visible and relevant on the global stage.
Mushikiwabo is also promising to play a role in addressing youth unemployment in the Francophone countries, a challenge which has in part been blamed for mass migration of Africans, terrorism and radicalization.
Created in 1970 along lines blazed by the Commonwealth, the OIF brings together 58 countries and regional governments, representing 274 million speakers of French around the world.
Just months ago, the big name expected to be adopted in Erevan was the current OIF secretary general, Michaelle Jean — a Canadian of Haitian descent who in 2014 became the first woman and non-African to helm the organisation.
The organization that has its headquarters in France, comprises 84 member states and governments; of these 54 states and governments are full members, four are associate members and 20 have observer status.