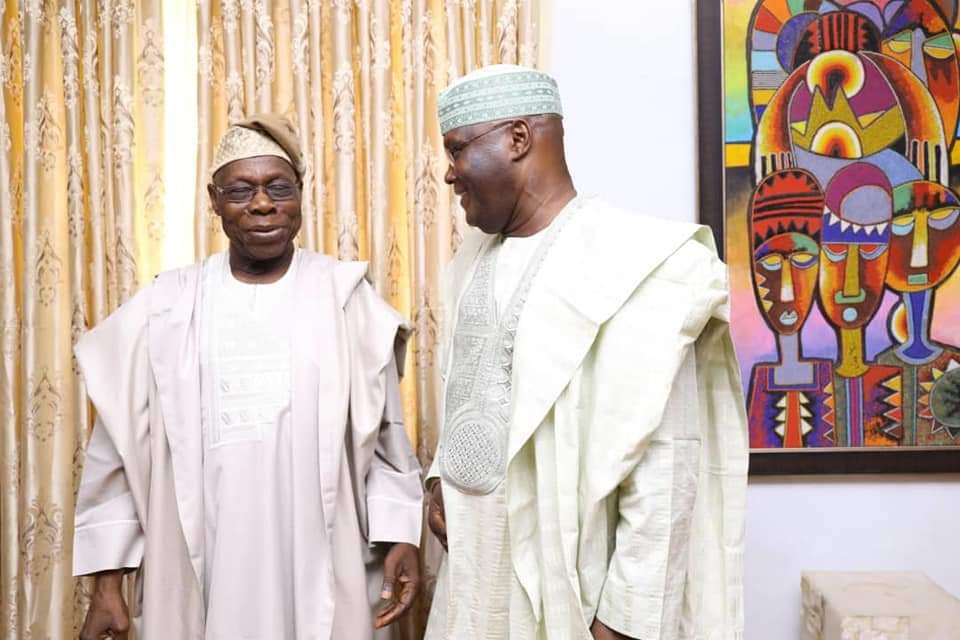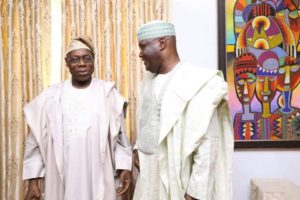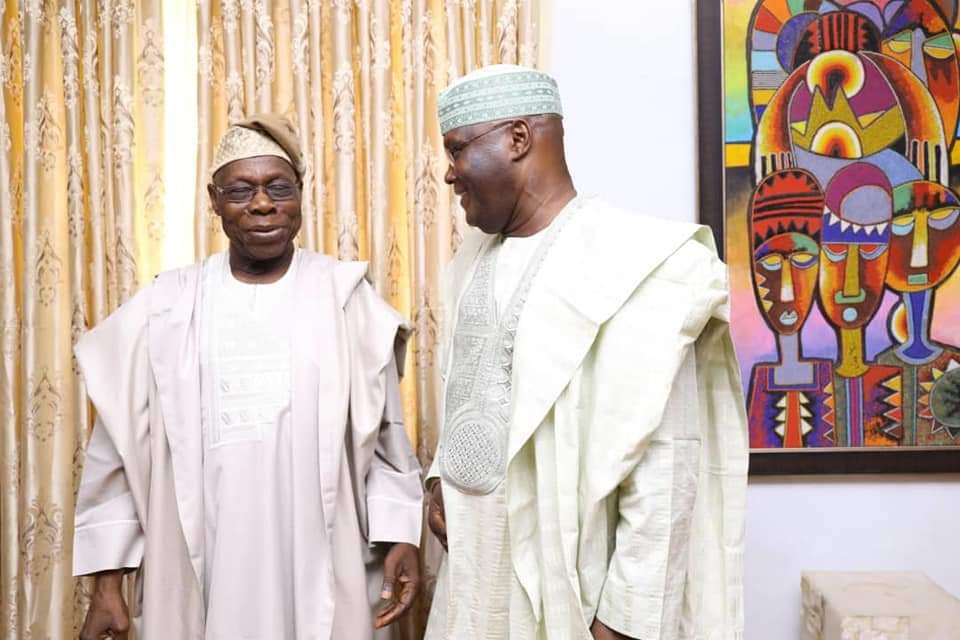 Nigerian ex-head of state Olusegun Obasanjo on Thursday backed his former deputy for next year's presidential election in Africa's most populous nation.
Atiku Abubakar recently clinched the ticket of the People's Democratic Party and is expected to be the main challenger to President Buhari in next year's election.
Although he served as vice president to Obasanjo for eight years, Abubakar had been repeatedly castigated by the former president. The relationship between the two men had become frosty towards the twilight of the Obasanjo's administration, which ran from 1999 till 2007.
It was alleged that Atiku Abubakar had worked against the third-term agenda purportedly muted by his then boss. However, after a closed-door meeting mediated by religious and political leaders, Obasanjo endorsed Abubakar on Thursday.
Obasanjo had in 2015 supported Buhari for president, but later fell out with him saying Buhari was managing Nigeria and its economy poorly. The country emerged in 2017 from its first recession in 25 years but economic growth remains sluggish.
Abubakar poses the biggest challenge to President Muhammadu Buhari, who is seeking a second term in the February election.
The former Deputy-President has long enjoyed support from the business elite in Nigeria's commercial capital Lagos for his conservative-capitalist ideals.