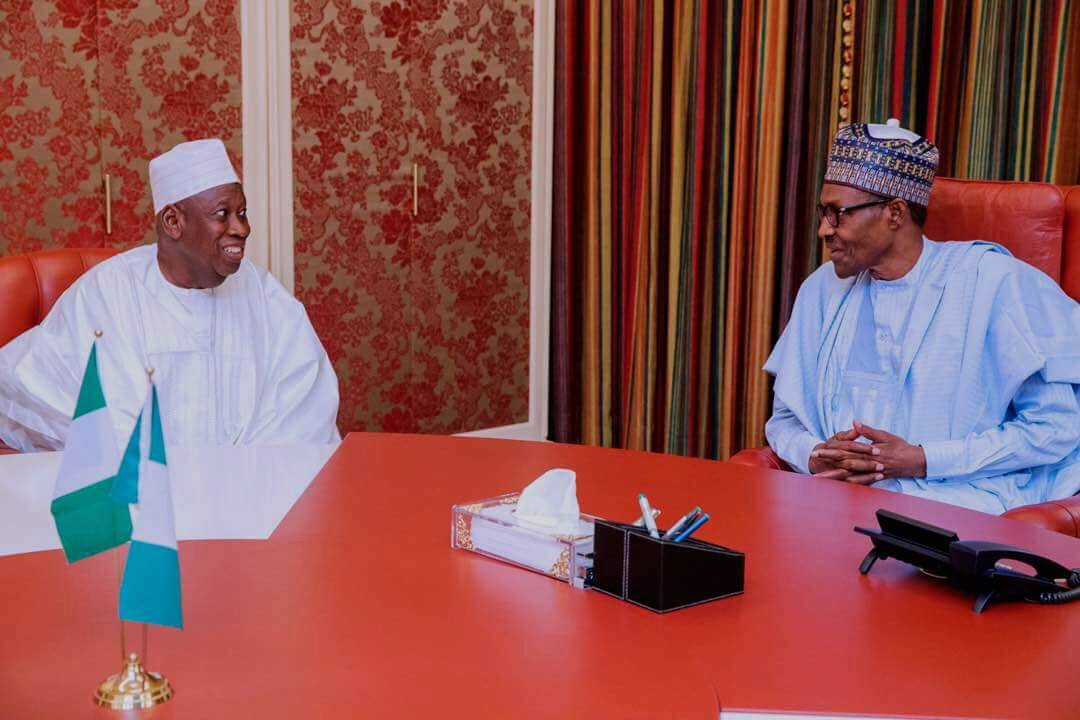 Kano state governor, Abdullahi Umar Ganduje, is the subject of a parliamentary probe following reports alleging he had received from contractors bribes amounting to $5 million.
The information has been released by Ace Nigerian journalist Jafar Jafar who has insisted on the authenticity of a video that showed a governor taking monies said to be bribes from contractors.
Jafar who is the publisher of the Daily Nigerian website appeared before the Kano State House of Assembly on Thursday at the invitation of the lawmakers.
He said the authenticity of the video in question has been ascertained by BBC and Amnesty International.
On the identity of the whistle blower, Jafar said, "in the spirit of universal principles of confidentiality, we cannot disclose our source."
Earlier, Amnesty International had requested that the Nigerian government ensures the security of Mr Jafaar.
The committee probing the allegations has also promised to vet the videos with the help of experts and to take appropriate action where necessary.
Since the video surfaced online, it has generated a lot of reactions from Kano people, with some saying it was, in general, a dent on President Muhammadu Buhari's anti-corruption agenda since the governor is a member of the ruling APC party.