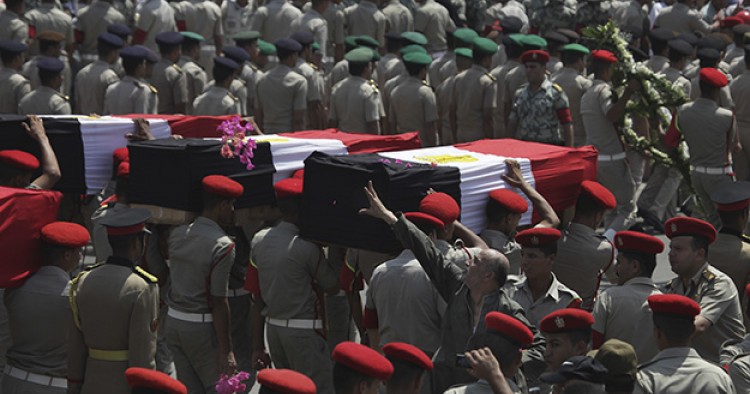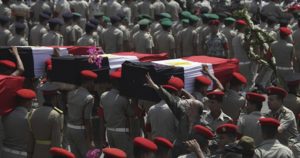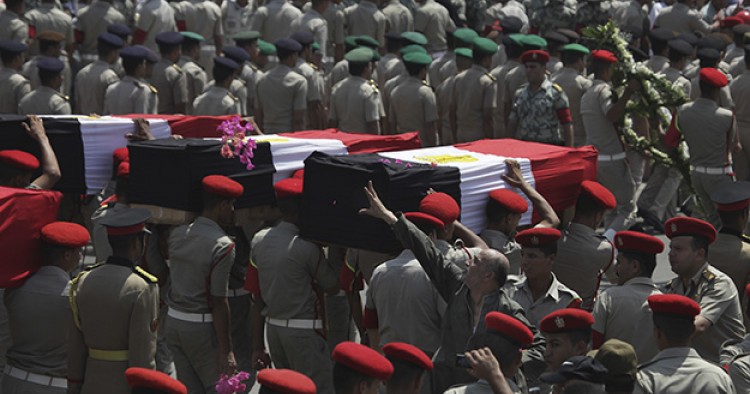 About nineteen jihadists allegedly linked to the anti-Coptic attack in Egypt, last Friday, were killed in an exchange of gun shots, the Interior Ministry announced.
According to a statement released on Sunday, 19 alleged jihadists were found following the pursuit of the terrorists involved in the attack against Coptic Christians on Friday.
Seven people were killed and 18 wounded, including children, when two buses were attacked near a Coptic monastery in Egypt's Minya Province on Friday.
The ISIS terrorist group has claimed responsibility for the assault, which is the first major attack on Christians – who make up 10 to 15 percent of Egypt's 104 million strong population – since the May 2017 attack on pilgrims traveling to the same Minya monastery.
Arab League (AL) Secretary General Ahmed Aboul-Gheit strongly condemned the attack, expressing the Cairo-based pan-Arab body's full support for Egypt's measures to uproot terrorism.
Pope Francis on Sunday prayed for the victims and offered condolences to the families and the community.
As a reminder, no fewer than 5,000 Egyptians, most of whom are radical Salafis, are now fighting in Syria.