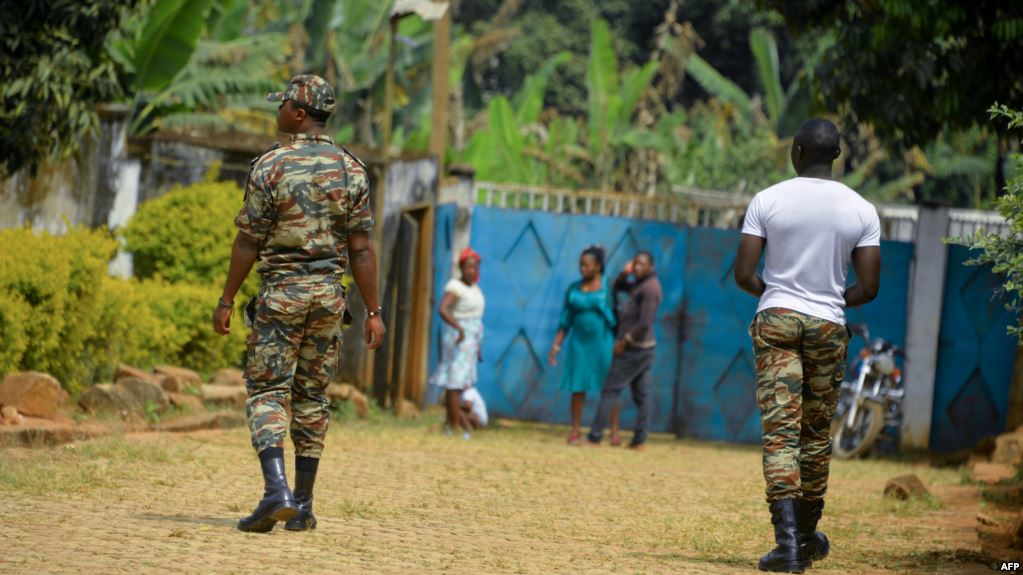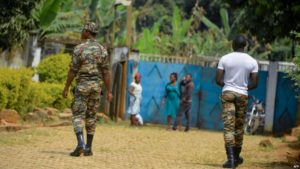 More than 80 people, mostly schoolchildren, were kidnapped from a school in the city of Bamenda, in the Anglophone Northwest region of Cameroon, where separatists are fighting to form a breakaway state.
According to Governor Deben Tchoffo, the students from a Presbyterian school, located in Nkwen village near Bamenda were abducted on Monday along with their principal, a teacher and a driver.
A video shows the kidnappers force several students to give their names and the names of their parents. The children say they were kidnapped by the Amba boys, and they do not know where they are being held.
The moderator of the Presbyterian Church in Cameroon, the Right Reverend Fonki Samuel Forba told the BBC that he had spoken to the kidnappers.
"They don't want any ransom. All they want is for us to close the schools," he said.
The separatists have imposed curfews and closed down schools as part of their protest since 2016. Clashes between insurgents and security forces have killed scores of people and displaced tens of thousands more since the conflict intensified late last year.
In the south-west region alone, the International Organization for Migration (IOM) estimates that 246,000 people have been internally displaced, with a further 21,000 having crossed over the border to Nigeria as refugees.
The Ambazonians have printed passports, designed a currency and a flag, composed a national anthem and set up a satellite TV station.
President Paul Biya who has been reelected for a seventh term last month has reiterated his resolve to end the conflict which started as a modest protest by English speakers against real and perceived marginalization by his Francophone-dominated government.