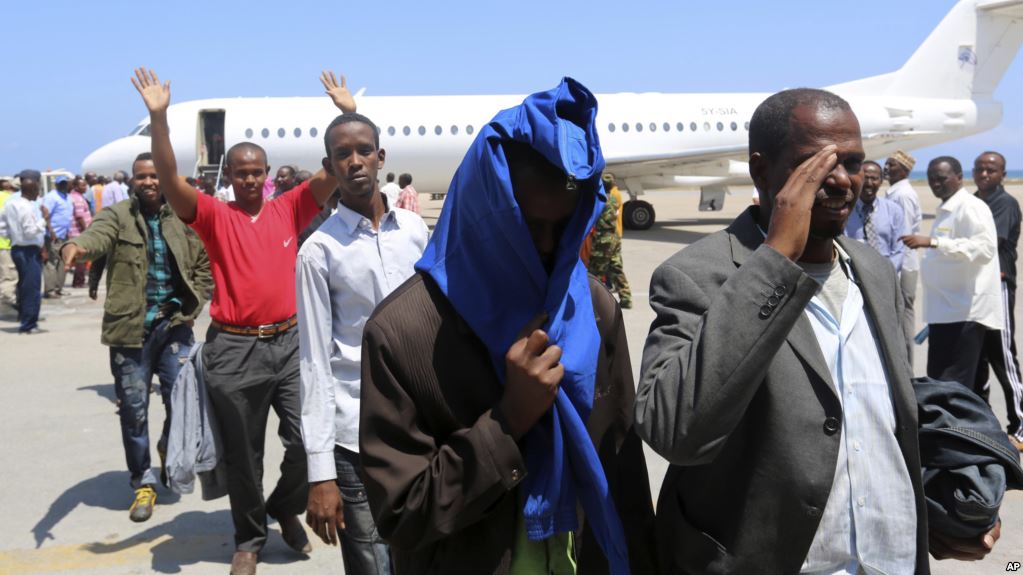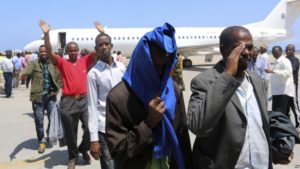 A total of 124 Somalis who were stranded in Libya for years have returned home on Wednesday, the federal Government of Somalia said.
According to Somali Prime Minister, Ali Hassan Khaire, the returnees "are finally home to start a new life as FGS steps up efforts catering to its nationals wherever they are."
He said over the course of the last 12 months, the government had facilitated the return of over 1,000 nationals from within and outside the continent.
About 9,000 migrants have returned home from Libya through a voluntary program over the past six months, according to the United Nations migration agency.
A total of 8,938 people returned to some 30 African and Asian countries in the first half of the year, said program coordinator Jomaa Ben Hassan.
Most of the migrants were intercepted or saved at sea, and often detained in inhumane conditions, at which point many opt for repatriation. The African Union plans to fly 20,000 out of the conflict-wracked North African nation.
Since Libya collapsed into violent chaos after the 2011 revolt that toppled and killed longtime dictator Muamar Gaddafi, with a myriad of militias, the country has become a transit hub for migrants seeking a better life in Europe.
The European Union is working with Libyan coastguards to reduce the number of migrants crossing the Mediterranean Sea.