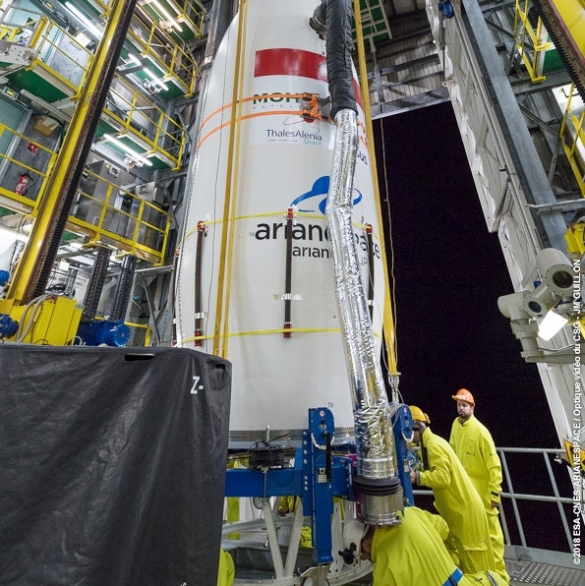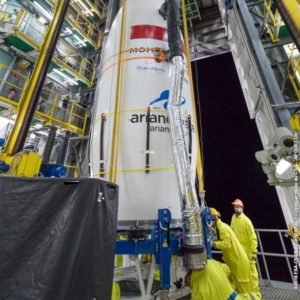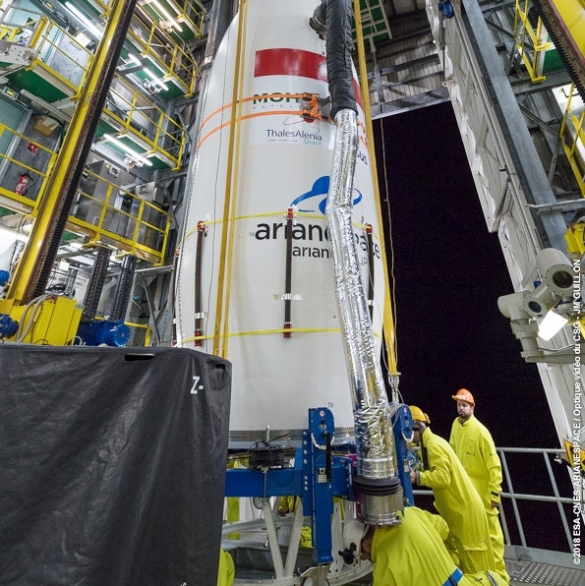 Just one year after the launch of its first satellite dubbed "Mohammed VI-A", Morocco's second Earth observation satellite will lift off on November 21st from the Guiana Space Center in Kourou, French Guiana (South America).
Like the Mohammed VI-A satellite, this second satellite, bap-tized Mohammed VI-B, is a technological jewel that will gravi-tate at nearly 700 km above the earth. From its orbit, the spacecraft weighing 970 kilos, will complete the aerial surveil-lance of the Moroccan territory, essentially for development purposes.
Being complementary, the MOHAMMED VI – A & B satellites, will jointly enable a faster coverage of zones of interest.
The two satellites, which can take high-resolution pictures under any weather condition even of small objects, are monitored from the ground station in Rabat.
The multiple uses of the satellites range from mapping dedi-cated to cadastral activities to land-use and spatial planning, monitoring of agricultural activities, prevention and manage-ment of natural disasters, monitoring of environmental fluctu-ations induced by natural factors and climate change, deserti-fication, in addition to border and coastal surveillance…
Both satellites were built by a consortium comprising Thales Alenia Space and Airbus.
With the launch of these two spacecraft at the forefront of space technology, Morocco is on the way to succeed in ensur-ing a wide observation and a complete coverage of its territo-ry and its borders.
Morocco is also becoming a member of the elite club of coun-tries having satellites into orbit and one of the very few such states in Africa.